2017
EVERYONE HAS THAT ONE 'MUST HAVE' ITEM…
Named "The Heirloom Collection" by its creator, Jessy Ayala, this edgy entry in the NU. Face collection is dedicated to all of those little items we own in our personal closets that make our looks so special. Each doll in this series comes with one special item that is true and dear to her. Maybe it's a special pair of earrings, a delicate brush or a fabulous mirror, but it's definitely meant to be cherished for generations to come!
Majesty
Giselle Diefendorf™ Dressed Doll
No one can sift through the seasonal onslaught of fashion magazines, trend reports and style blogs and paint a picture of what's hot and what not like Giselle Diefendorf can. Now, if only everyone would pause and listen to her, the world would definitely be a more stylish, glamorous place!
Giselle D. is a fully articulated 12.5 inch doll with fully rooted hair and hand-applied eyelashes. Dressed for a lovely spring day at the NU. Face agency, our fashion guru picked an ultra-feminine yet edgy frilly look and added a dramatic faux-leather belt with golden buckles and just the right footwear to let everyone know that she's the princess of style! This doll comes complete with newly developed jewelry and an adorable little filigree egg purse.
Item: 82081
Edition size: 1270
Skin tone: FR White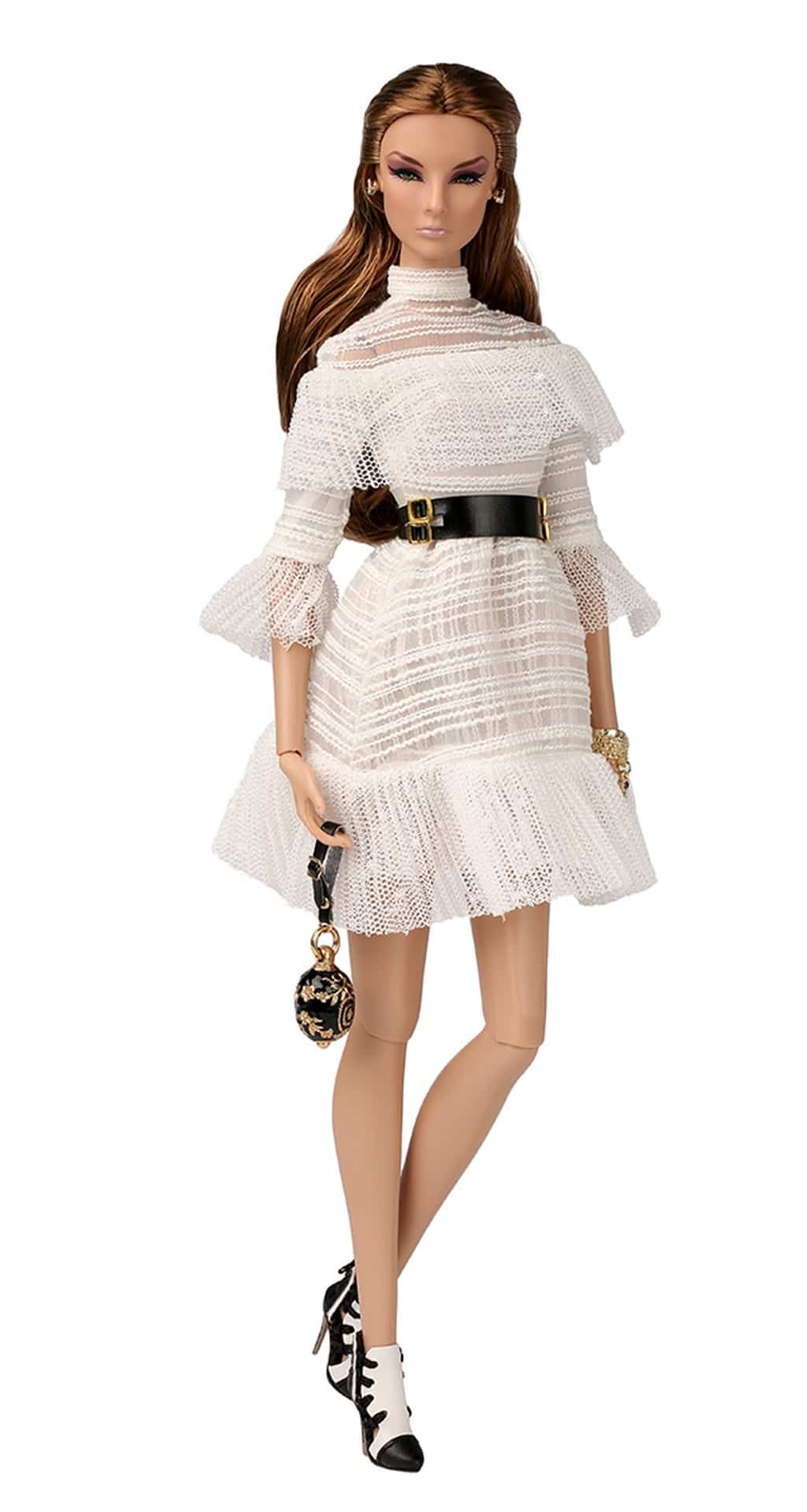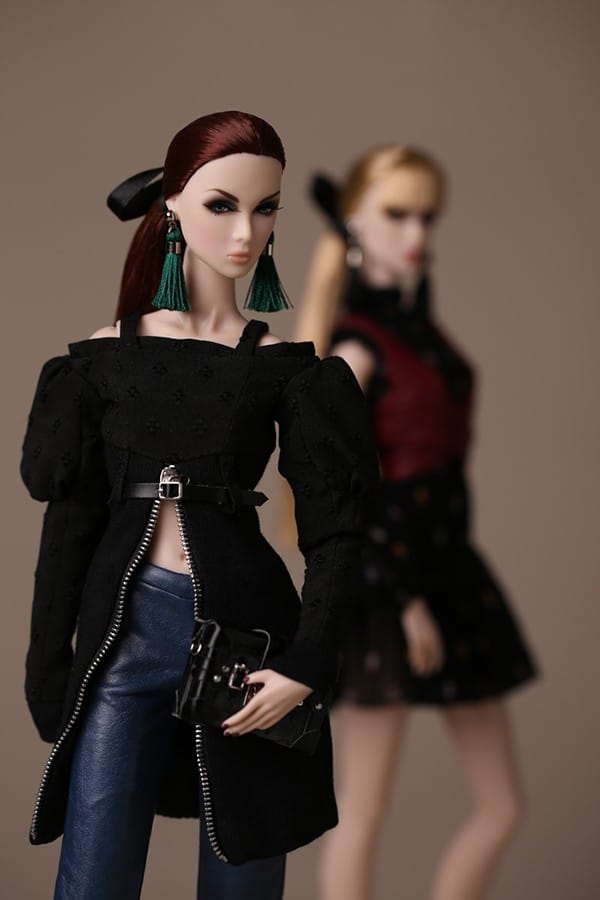 Poetic Beauty
Lilith and Eden Blair™ Gift Set
IT Direct
Lilith and Eden like to create traditions of their own. The sisters are so close, that everything they do is a moment to cherish and remember. Still, like all the other girls at the NU. Face agency, they have their own little accessories that they would consider their "lucky charms" and they never leave home without them!
Lilith and Eden are a fantastic duo of 12.5 inch articulated dolls with rooted hair. Each doll comes dressed in a totally edgy look composed of multiple pieces that overlay to create modern urban ensembles that are sure to take a special place in any collection. Each doll in the set comes with retro-inspired handbags, lace-up high-heeled boots, and those lucky tassel earrings that the sisters love so much!

Item: 82082
Edition size: 925
Skin Tone: Cream
Neo-Romantic
Rayna Ahmadi™ Dressed Doll
Rayna Ahmadi is a major fashionista and she loves fashion so much that she has an entire room in her fashionable London flat dedicated to her extensive collection of fashion accessories and jewelry of all sorts. Of course, the one thing that totally stands out is her large cuff bracelet, which is an antique jewelry piece that was handed down by her grandmother. Generations of women in her family have worn this piece and it has now become her signature!
Rayna is a beautiful 12.5 inch articulated doll with fully rooted hair. For this collection, Rayna dons one of her favorite looks; an edgy urban style with enough sex-appeal to make sure everyone remembers her name no matter what she does! Composed of a fitted knitted turtleneck bodysuit with oversized drop-shoulder sleeves under a pair of daringly low, ultra-fitted motocross pants, Rayna is ready to set new trends!
Item: 82083
Edition size: 775
Skin Tone: Latino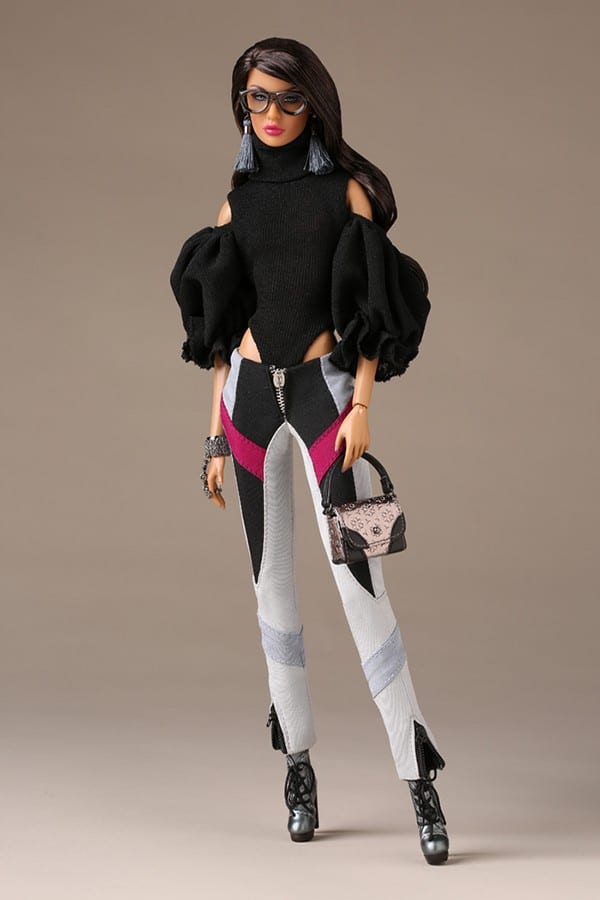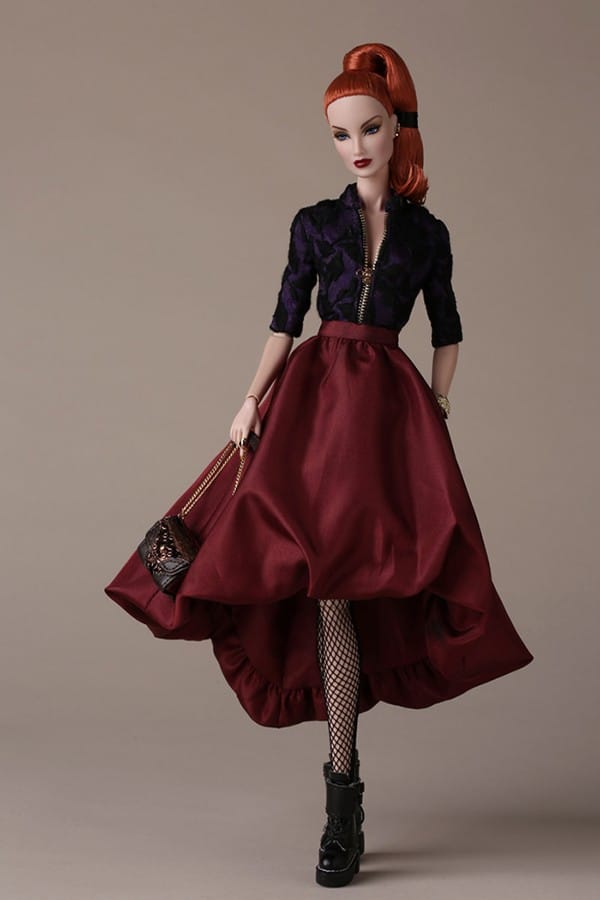 Charmed Life
Imogen Lennox™ Dressed Doll
Imogen Lennox comes from a long line of beautiful women and when she was scouted by the NU. Face agency, clearly she stood out from the crowd. Her unique look always gives her an edge and she's in high-demand, whether she's doing runway shows in London (her native city) or traveling to some exotic locale for a stunning photo shoot. No matter where she goes, Imogen always takes her lucky brooch with her. It has been in her family for generations and has become an intricate part of her look!
Imogen is a fully articulated 12.5 inch fashion doll with fully rooted hair. In this collection, her edgy look is composed of a whimsical bouffant satin skirt over a 3/4 sleeved brocade bodysuit, which sports an elaborate lacing detail at the back. She completes this cool look with a metallic-finish purse, short lacy gloves and over-sized chunky boots. Her unique screening also features soft freckles.
Item: 82084
Edition size: 725
Skin Tone: Japan
Heiress
Erin Salston™ Dressed Doll
Erin Salston will not settle for less than the latest designer clothing, but she will make an exception for her mother's antique "FR" mini-case. How can anyone resist such a timeless piece of fashion art? She certainly can't and that little case always goes wherever she does!
Erin Salston is a 12.5 inch fully articulated fashion doll with rooted hair. In this collection, Erin travels to her next modeling assignment wearing the latest designer jacket, which she unexpectedly matched with a shiny lurex skirt with a black net overlay, perfectly on-trend this season. Erin completes the look with high-heeled lace-up booties, mesh stockings and of course, her favorite FR mini-case.
Item: 82085
Edition size: 725
Skin Tone: Latino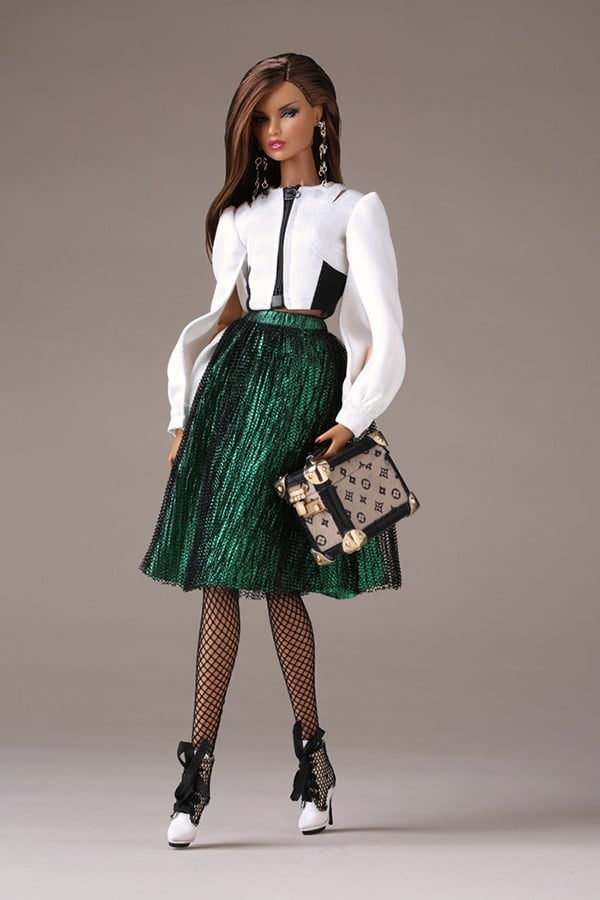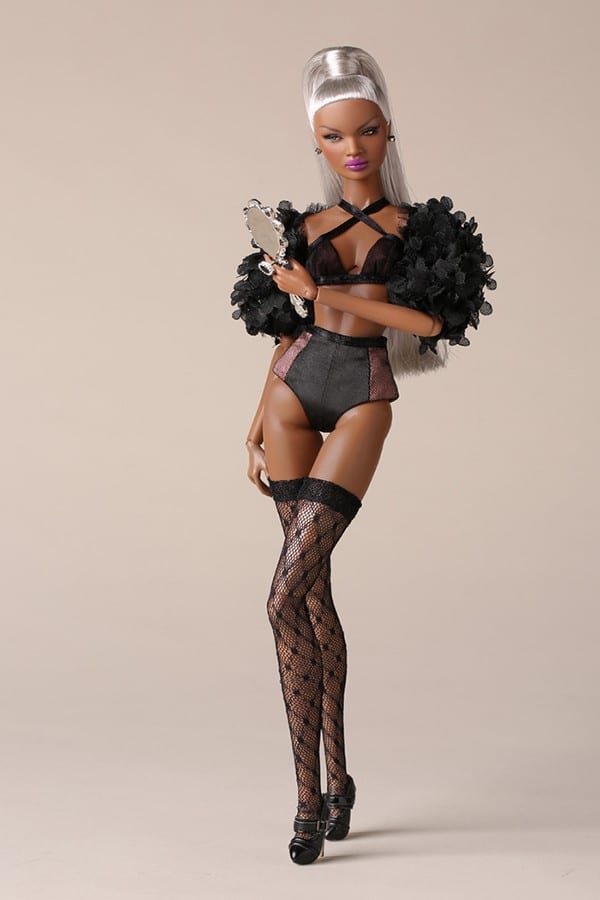 Vanity & Glamour
Nadja Rhymes™ Dressed Doll
Nadja Rhymes always loves to show her sensuous side in a fabulously glam way! Dressed to seduce in this gorgeous lingerie set, Nadja poses with her favorite hand-held mirror. Will the mirror tell who is the fairest one of all? It's safe to say that in her case, it's totally her!
Nadja Rhymes is a 12.5 articulated doll with fully rooted hair. This "close-up" version of everyone's favorite NU. Face model wears one of the most beautiful lingerie sets ever created for a doll this scale. Wearing a delicately constructed black shrug embelished in black petals over her sexy lingerie set, this girl is a real knockout! Nadja includes shoes, jewelry and her lovely vintage chrome handheld mirror.

Item: 82086
Edition size: 725
Skin Tone: A-Tone
Hauntingly Lovely
Ayumi Nakamura™ Dressed Doll
Ayumi Nakamura loves to blend her style with her friend Nadja's and the two have been seen modeling for one of the top lingerie designers on the planet. Since they love contrasts, Ayumi wears a delicate cream-colored petal embroidered cardigan over her own devilishly amazing lingerie set, while she brushes her lovely tresses, waiting for her turn to go in front of the camera.
Ayumi is a 12.5 inch articulated fashion doll with rooted hair. She comes dressed in a luscious lingerie set, coupled with a delicious little knitted cardigan that features perfectly scaled petals all over the sleeves. Ayumi comes complete with her mother's cameo ring and heirloom silver plated hand-held brush and leather shoes.
Item: 82087
Edition size: 825
Skin Tone: FR White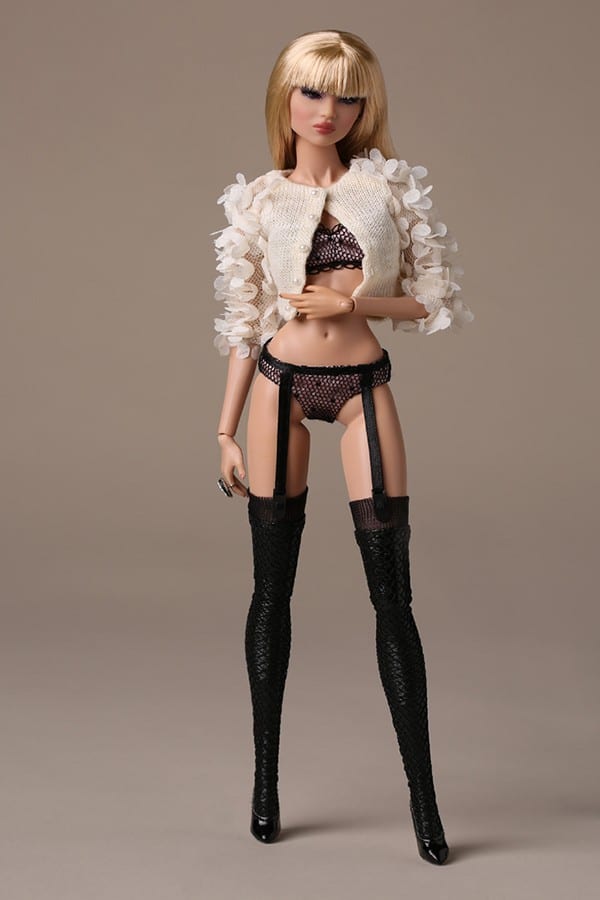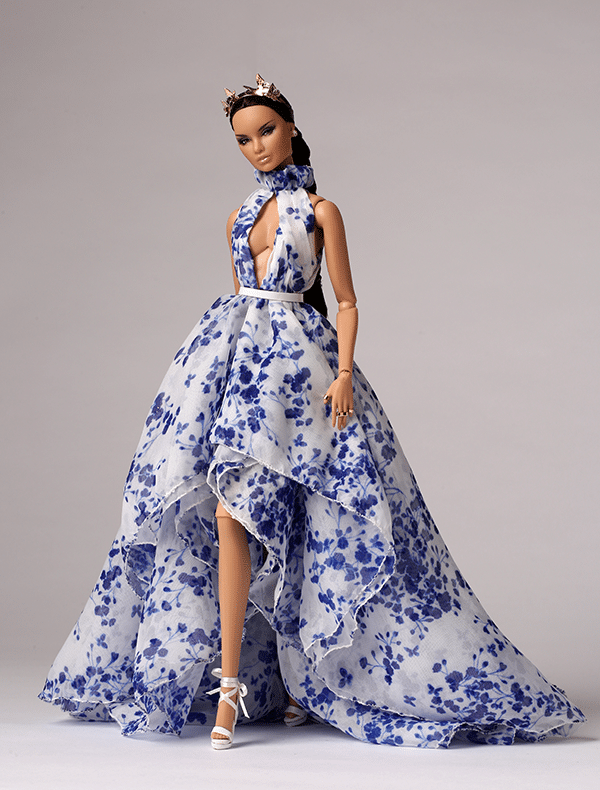 Metamorphosis
Erin Salston™ Dressed Doll
W Club Exclusive
Erin Salston makes a noted cameo on the runway of designer Jessy Ayala as she models two fresh looks from the 2017 Heirloom collection! Light and breezy, everyone's favorite heiress looks absolutely stunning in these couture creations, designed just for her. By incorporating one of her most cherished family heirlooms, the Salston butterfly crown (handed down amongst the women of her family since Victorian times), our bad girl completely transformed these picturesque works of art and made them truly her own! With her new, delightful, ultra-feminine looks, Erin emerges from her cocoon and soars high like the most beautiful creations of nature!
Erin Salston is a 12.5-inch fully articulated fashion doll with simple, yet ultra-sophisticated fully rooted, long braided hair that can be transformed into many hot looks! This sensational gift set includes an intricately layered custom printed chiffon gown and a second outfit composed of a one-sleeved white satin top that features an extravagant floor-length train, coupled with unexpected, ultra-edgy denim micro-shorts. The set also includes Erin's precious golden butterfly crown, jewelry and two pairs of shoes.
Item: 82088
Edition size: 1101
Skin Tone: Hungarian
Alta Moda
Karolin Stone™ Dressed Doll
Salvador Lopez Arriaga Competition Doll
IT Direct
American actress Karolin Stone makes her big European film debut, starring in the biggest Euro-American co-production of all time. A lot is riding on this movie for her career-wise, since these types of big budget films are well known to make or break even the most sought after stars! Keeping this in mind, Karolin doubled her PR efforts to promote the movie and worked closely with top stylists to make sure that every single opening night also became a "fashion moment", landing her on every "best-dressed" list worldwide!
Karolin Stone is a 12.5-inch fully articulated fashion doll with rooted hair and hand-applied eyelashes. Karolin wears a creation by design Salvador Lopez Arriaga, the winner of the 2016 Integrity Toys Design challenge. This sophisticated, ultra-feminine ensemble is composed of a two-piece suit that features a structured waist length jacket, cut in a chic oversized houndstooth pattern and a sleek black trouser that perfectly defines Karolin's long legs. The actress' stylist completed the look with a show-stopping oversized bow-shaped headdress, custom-made houndstooth jewelry, spiked heels and a contrasting purse to add a colorful focal point to the set! Definitely an award winning look perfect for a truly talented actress!
Item: 82089
Edition size: 430
Skin tone: Japan