Frosted Passion
Della Roux
™
Dressed Doll
Della Roux's team is barely keeping up with all the offers coming her way, but no matter, East 59th's most in-demand model could not pass on the chance to be an integral part of the "La Femme Godiva" collection! Landing arguably the most sought-after item in the series, the lipstick, everyone will see her face stand out in every magazine. Better yet, her gorgeous portrait will also appear on a giant billboard in Times Square
Item: 73044
Edition size: 750
Skin tone: FR Black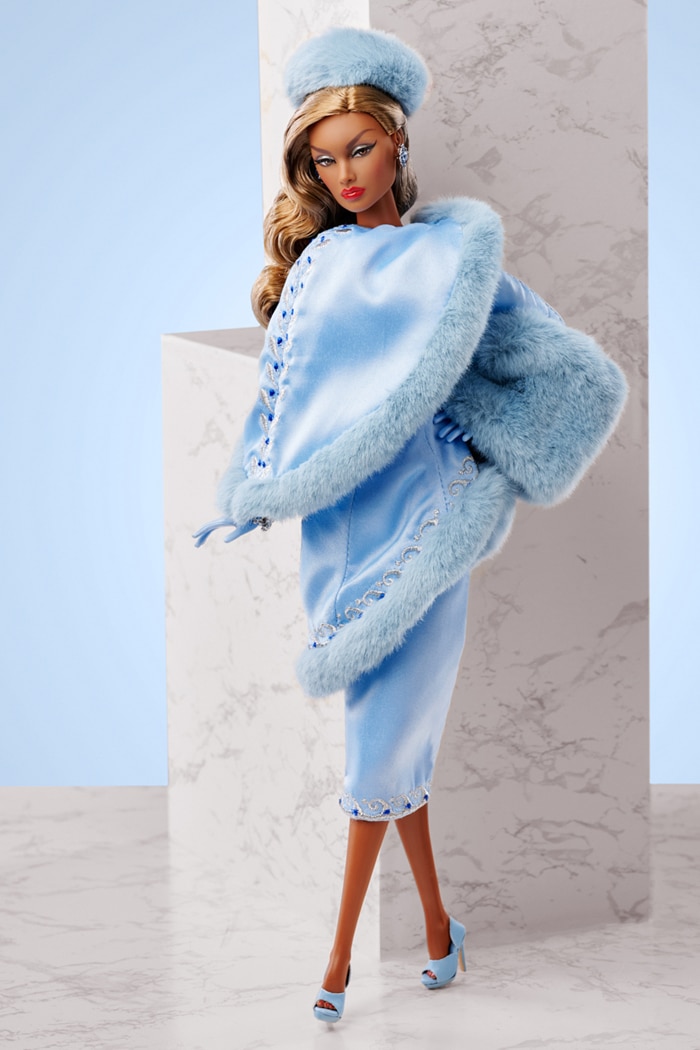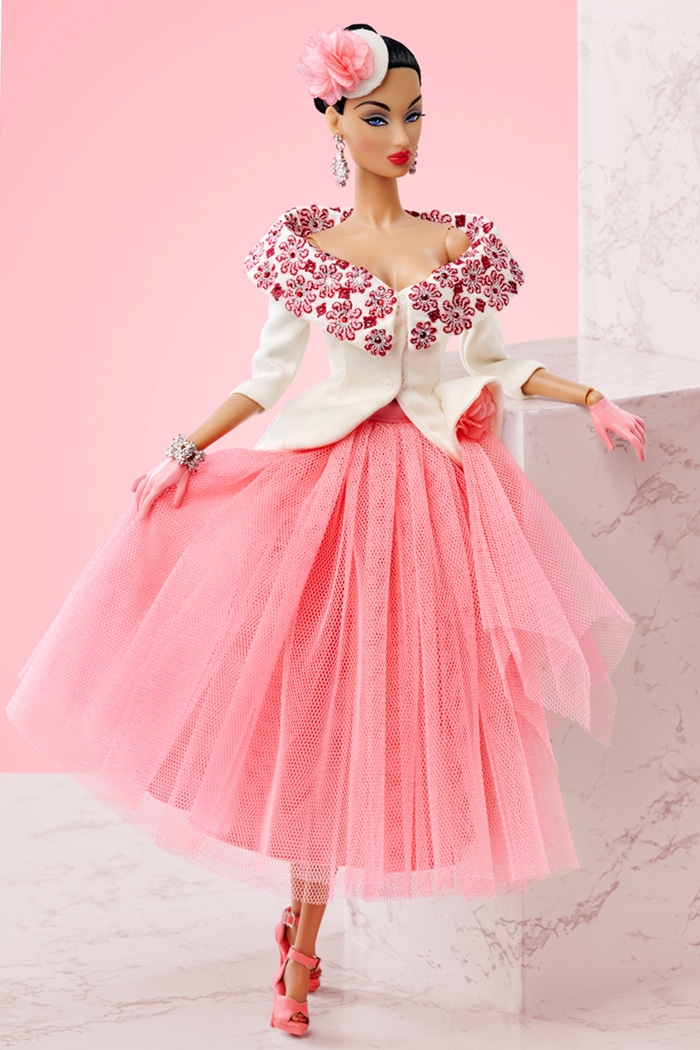 Pink Mist
Maeve Rocha
™
Dressed Doll
Vibrant just like the amazing eyeshadow pallet she was enlisted to promote, newcomer Brazilian model Maeve Rocha is set to captivate new audiences for "La Femme Godiva" with her fresh, delicate, yet sophisticated exotic looks! The camera just loves her and it really shows; Maeve has a long promising career ahead of her under the East 59th umbrella!
Item: 73045
Edition size: 750
Skin tone: Sunkissed
Pressed Perfection
Evelyn Weaverton
®
Dressed Doll
Who better to promote the new "go-to" pressed powder compact from the "La Femme Godiva" Collection than the woman with the most flawless skin in New York? Yes! Evelyn Weaverton is the lady of the hour, looking more youthful and sophisticated than ever, as she graces the covers of all the top fashion magazines in the nation!
Item: 73046
Edition size: 750
Skin tone: FR White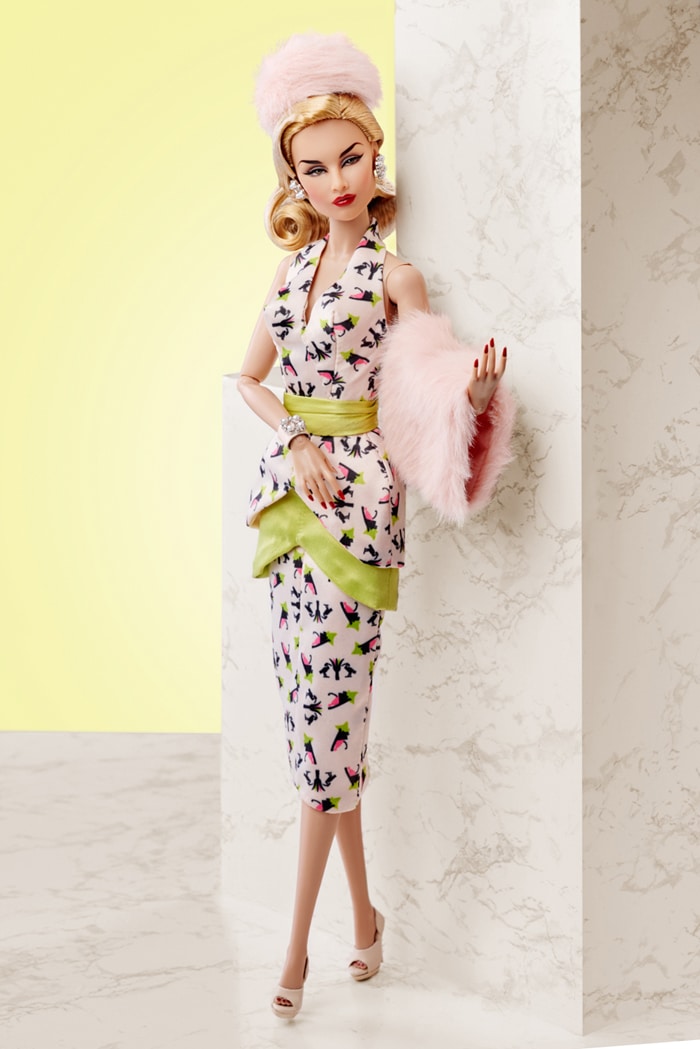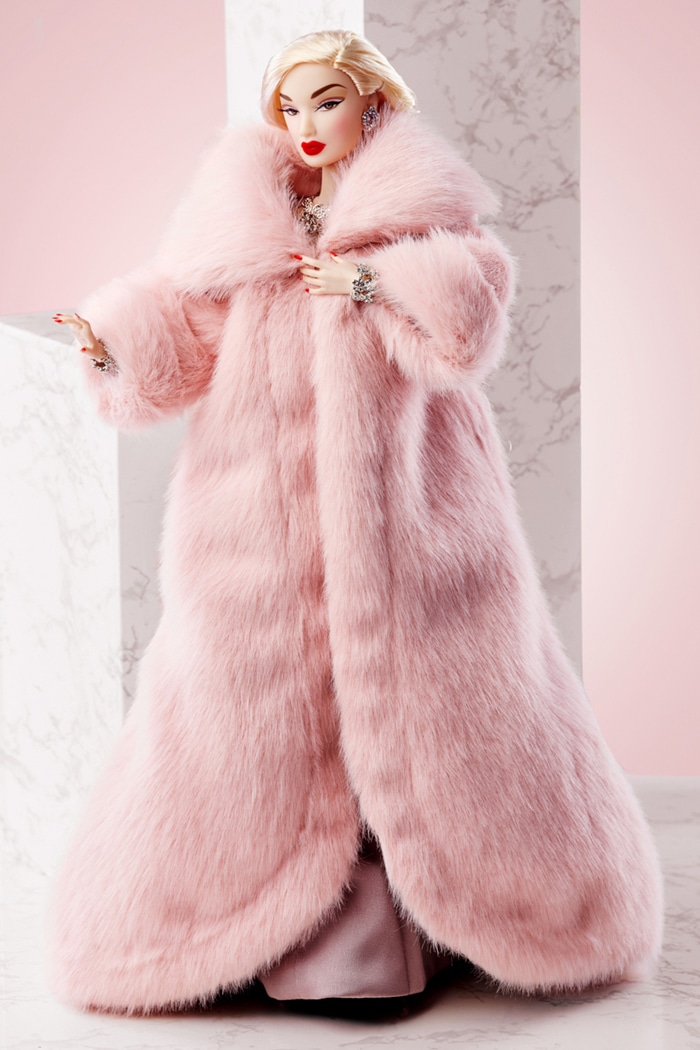 Arctic Moon
Coralynn "Cora" Kwan™ Dressed Doll
Known as Cora to her friends, we are thrilled to introduce self-made millionaire and beauty industry diva extraordinaire Coralynn Kwan! Ready to take the West by storm, Cora makes a splashing debut personally acting as the mysterious face of "Arctic Moon", the exotic signature fragrance of her new cosmetics collection, "La Femme Godiva"!
Item: 73047
Edition size: 750
Skin tone: Japan