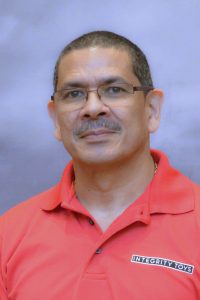 Founded in 1995 by Percy Newsum, Integrity Toys is a family-owned business based in Chesapeake City, Maryland. With the absolute lack of diversity in the doll industry at the time, Percy's dream was to build a company that would display a balance, showing respect and appreciation to all cultures. His innovation in the industry did not only help children develop self-love, but also fostered respect and understanding for all ethnicities and socioeconomic backgrounds.
In 2000, with the exceptional collaboration of Integrity Toys very first Creative Director and Designer "Jason Wu" along with the design team, Integrity Toys welcomed its first "collectible" collection and its Fashion Royalty concept.
This sensational innovation displays various trends of high fashion clothing styles and accessories that completely reinvented the industry and took it to the next level. This now-established concept gained a worldwide popularity and demand, with collectors impatiently waiting to pre-order our new releases every year ever since its launch. Integrity Toys has since expanded its collectible collection to include multiple other successful brands. They are the most beloved and sought after collectible products in the market today.
Integrity Toys is the work of a group of dedicated, inspired, and loving friends and family. Each doll is a representation of our company's standards to provide the world's best and unique selection. Every detail is important to us, from the beautiful facial expressions to the exquisite fabrics and stitching. We are committed to bringing you the very best.
We invite you to learn more about our dolls and company. To contact us with comments or questions about how you can own one of our beautiful dolls, please be sure to visit our Contact Us page