2018
In this ultra-feminine offering, you will find five of your favorite Fashion Royalty ladies dressed in classic FR lingerie pieces, re-invented to suit their moods. Each close-up doll in this collection will be a perfect addition to your collection, as they offer tons of redress possibilities and have the most beautiful faces we've seen yet!
Without further ado, introducing the Fashion Royalty "Boudoir" capsule collection by Integrity Toys!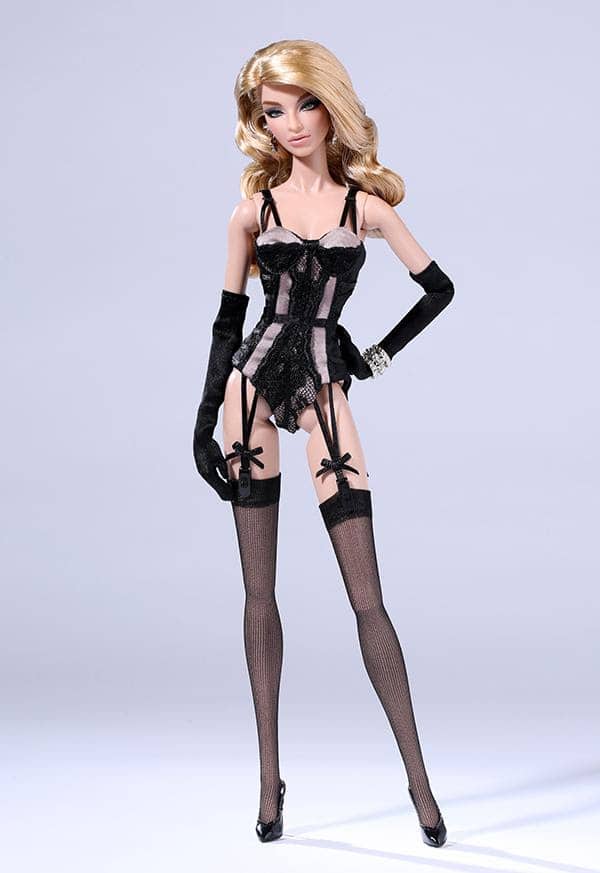 Just a Tease
Mademoiselle Jolie™ Dressed Doll
Mademoiselle Jolie is the original "It" girl of Fashion Royalty! Together with the Perrins, she helped mold the world of FR. Here, she makes one of her rare appearances looking more stunning than ever, just waiting to get dressed for a ball or a lovely soiree lounging at home!
Item: 91434
Edition size: 615
Skin Tone: FR White
Fetish Fatale
Véronique Perrin® Dressed Doll
In her delicate, red-hot lingerie set, fashion leader Véronique Perrin sets the tone as she channels seductresses from days past! Offering tons of re-dress possibilities, this fantastic close-up doll is the perfect glamour puss for your collection!
Item: 91435
Edition size: 515
Skin Tone: Japan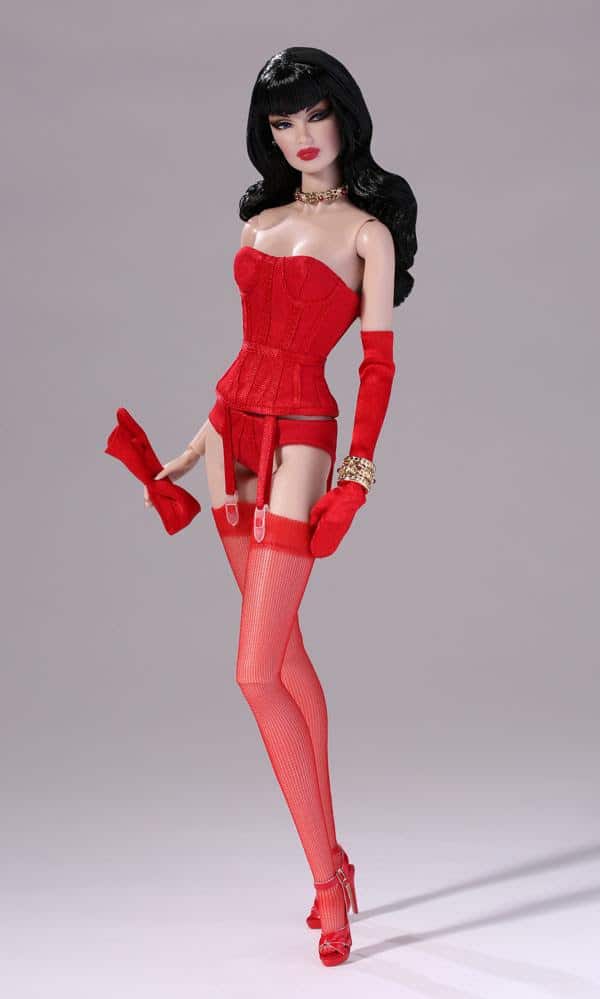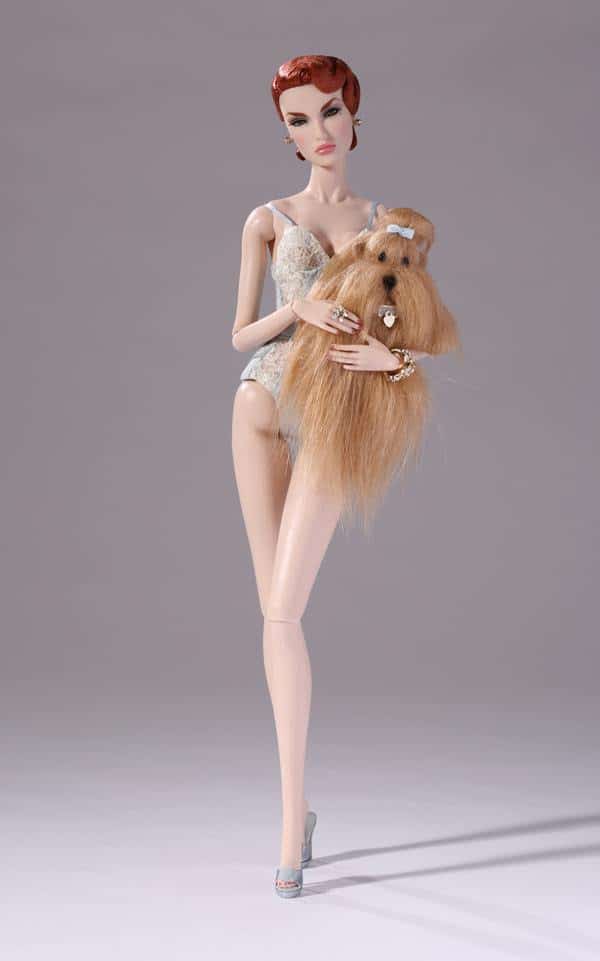 Daydream
Dasha d'Amboise™ Dressed Doll
Elyse Jolie's best friend and confidante, Dasha d'Amboise is one of the top Parisian fashionistas. The queen of elegance, Dasha loves to relax at home with her absolutely adorable, perfectly groomed puppy, Jojo.
Item: 91436
Edition size: 615
Skin Tone: Cream
Dollface
Adèle Makéda® Dressed Doll
W Cosmetics top model and lifelong friend of Véronique Perrin, Adèle Makéda shows everyone how delicate lingerie should be worn! Seen here for the first time in the new "Sunkissed" skin tone, Ms. Makeda is a must have for your collection!
Item: 91437
Edition size: 615
Skin Tone: Sunkissed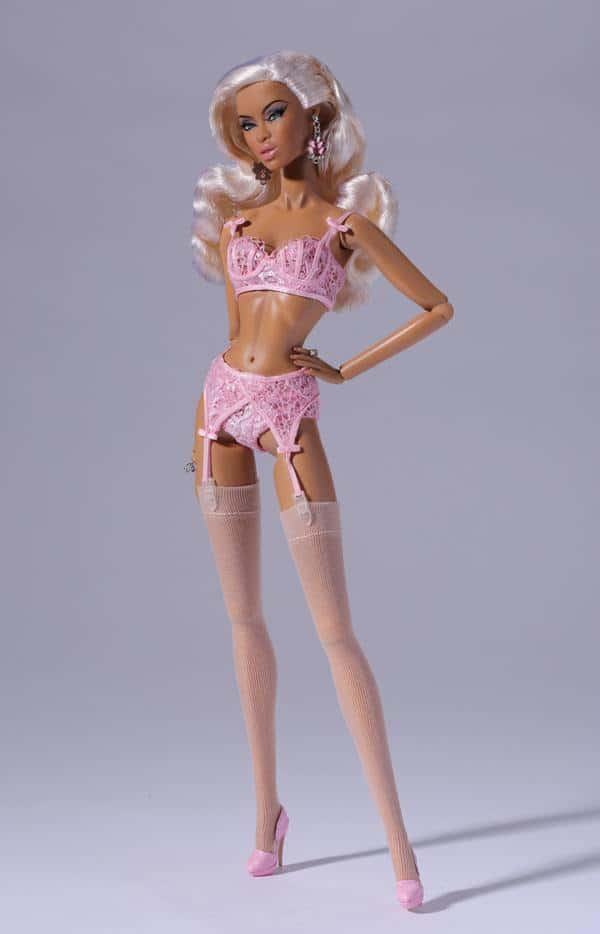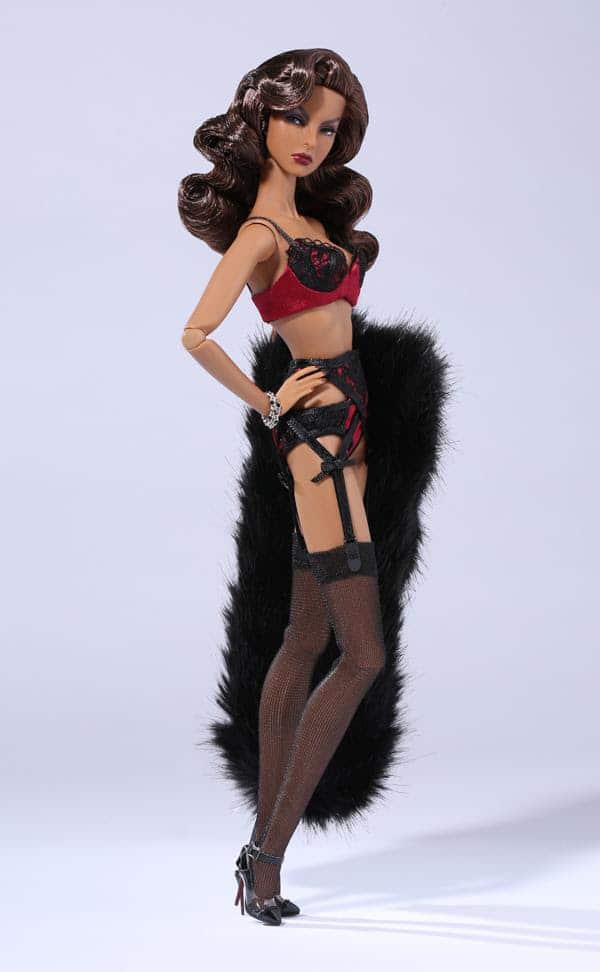 Vamp
Agnes Von Weiss™ Dressed Doll
Agnes Von Weiss is one of, if not the most controversial characters of the world of Fashion Royalty! Whether she is making a claim to her ancient noble ancestry or makes a bold statement about how she personally invented fake fur, one never knows what to expect with "The Baroness"… That's why she has become everyone's favorite socialite!
Item: 91438
Edition Size: TBD
Skin Tone: Light Honey