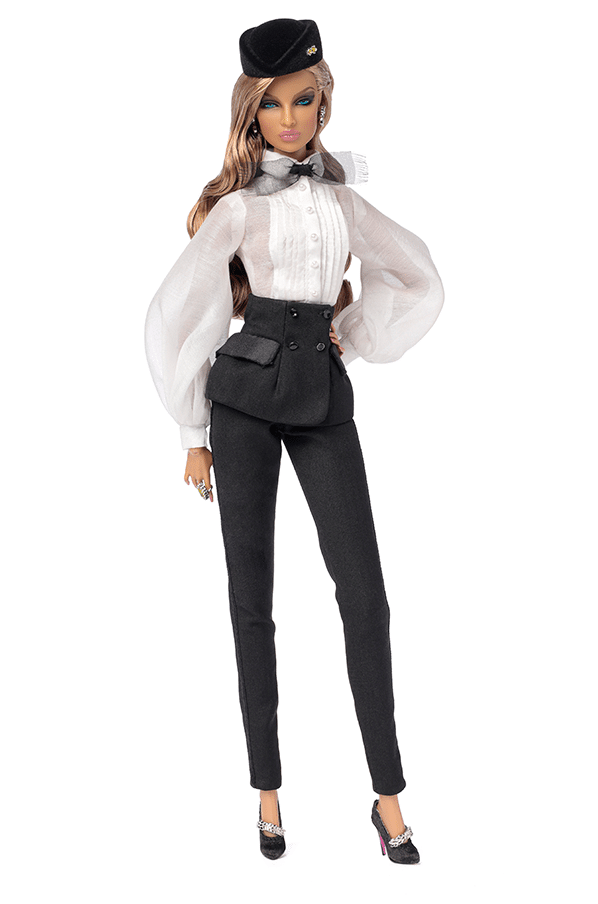 Le Tuxedo
Eugenia Perrin-Frost™ Dressed Doll
Back in London for a short visit, Eugenia Perrin-Frost has been "drafted" by Lukas to oversee his darling protégés, to make sure that they stay on top of their game since so much is at stake with their latest engagements!
Dressed for success, Eugenia commands respect and attention from her new "wards" and their entire entourage. One thing is definitely certain, Lady Frost is in charge and thanks to that, the girls are sure to shine! Le Tuxedo Eugenia Perrin-Forst is one the three official 2020 W Club exclusive upgrade dolls!
Item: 91474
Edition size: TBD
Skin tone: Sunkissed
Siren Silhouette
Korinne Dimas™ Dressed Doll
It's been years since we've seen Korinne Dimas. Where has she been? After years of modeling and gracing magazine covers and runways all over the globe, the elusive model is back to the world of Fashion Royalty, runway ready and looking more glamorous than ever!
Item: 91475
Edition size: 1100
Skin tone: Hungarian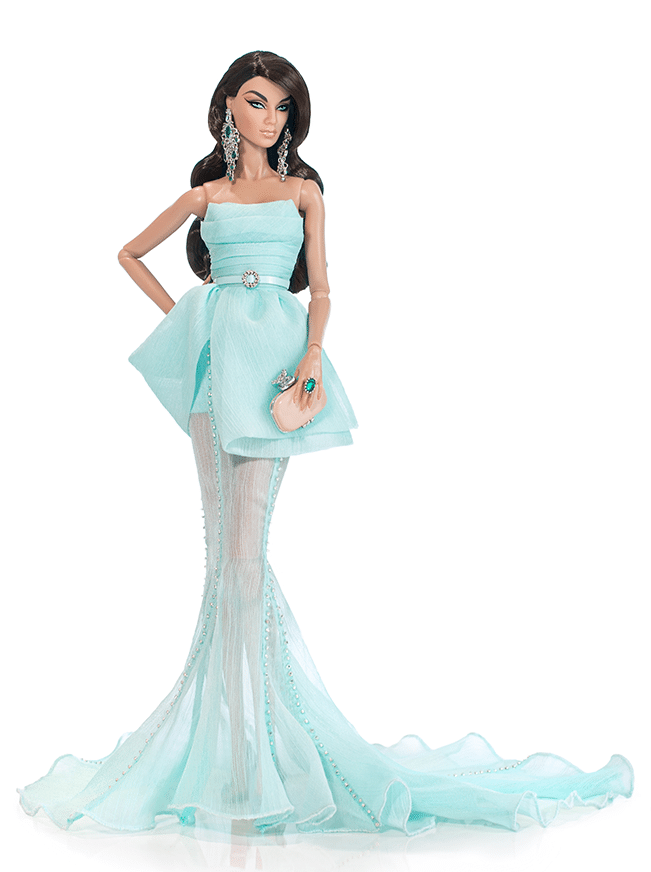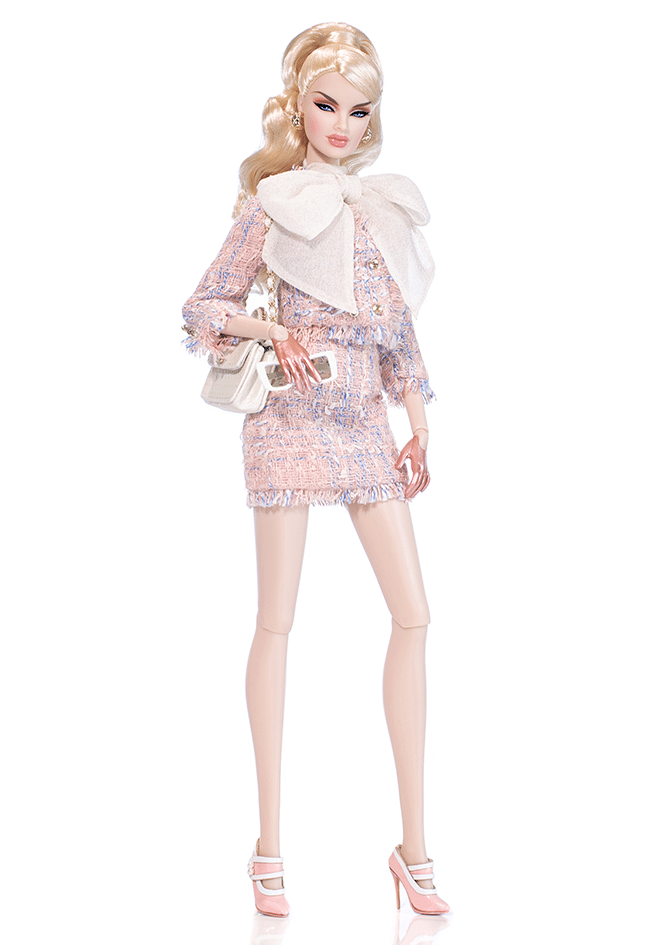 Little Day Ensemble
Véronique Perrin® Dressed Doll
Effortlessly chic and ready for another fashionable moment, cosmetics industry mogul and top Parisian socialite Véronique Perrin makes a rare public appearance front stage at the shows, looking as fresh as ever in her little day ensemble!
Item: 91476
Edition size: 1100
Skin tone: Japan
Enamorada
Natalia Fatalés™ Gift Set
Natalia Fatalé shares her softer side with her fans in this fantastic mini gift set that turns up the glam to a new level of fierceness! Composed of everything our lady will need to go from a fashionable evening on the red carpet to a romantic evening with her new beau! Truly classic Fashion Royalty couture at its best, created by designer Jessy Ayala!
Item: 91477
Edition size: TBD
Skin tone: Hungarian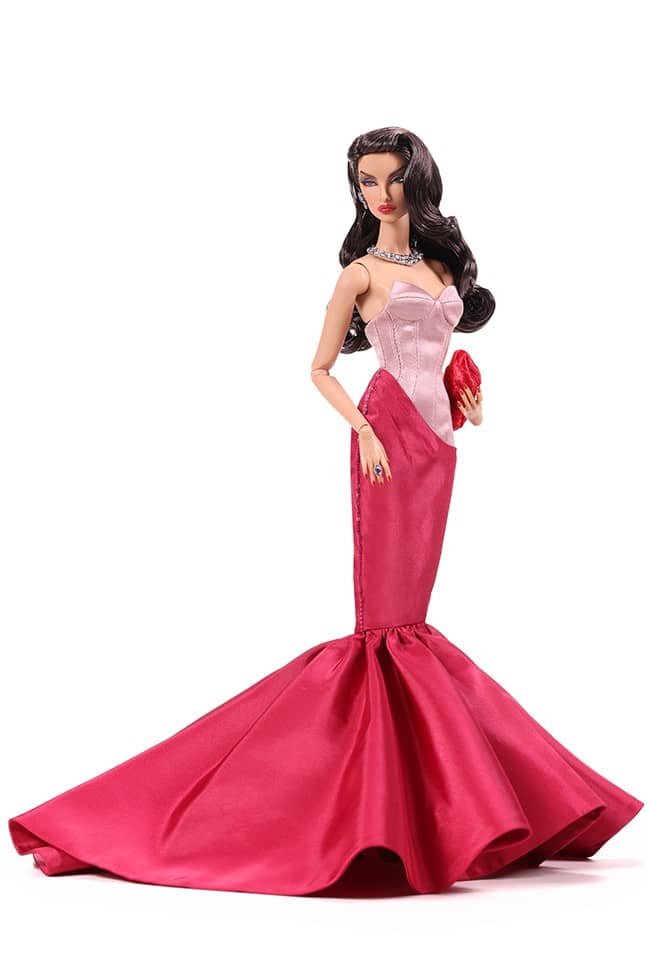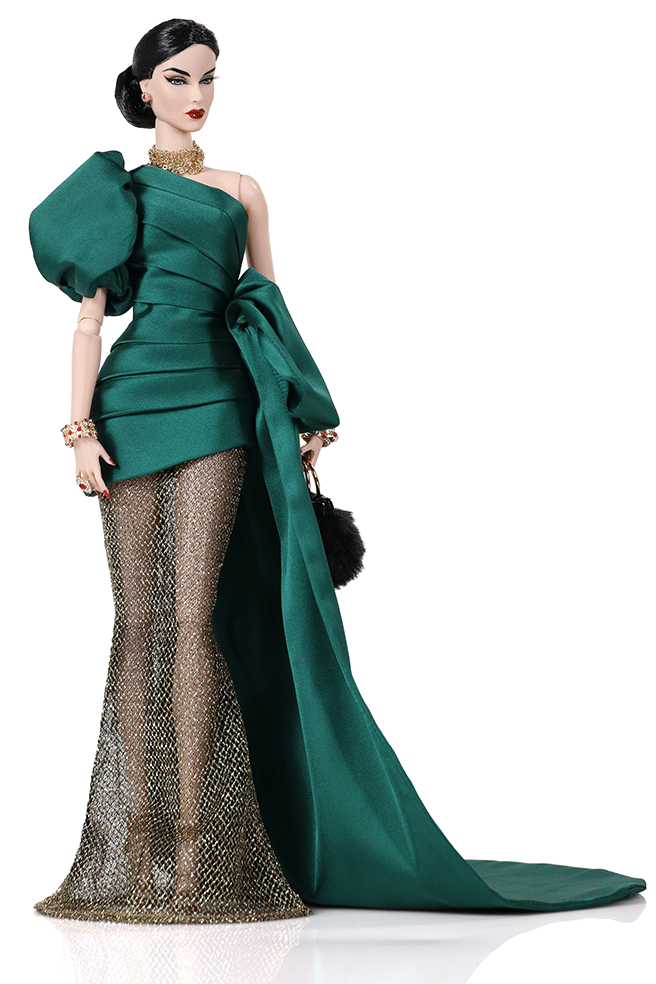 Such A Gem
Dania Zarr™ Dressed Doll
Easily outshining the very stars she sets out to interview, Dania Zarr is a red carpet goddess wearing an original couture creation and facial screening designed by long-time collector Ryan Liang!
Item: 91516
Edition size: TBD
Skin tone: Japan