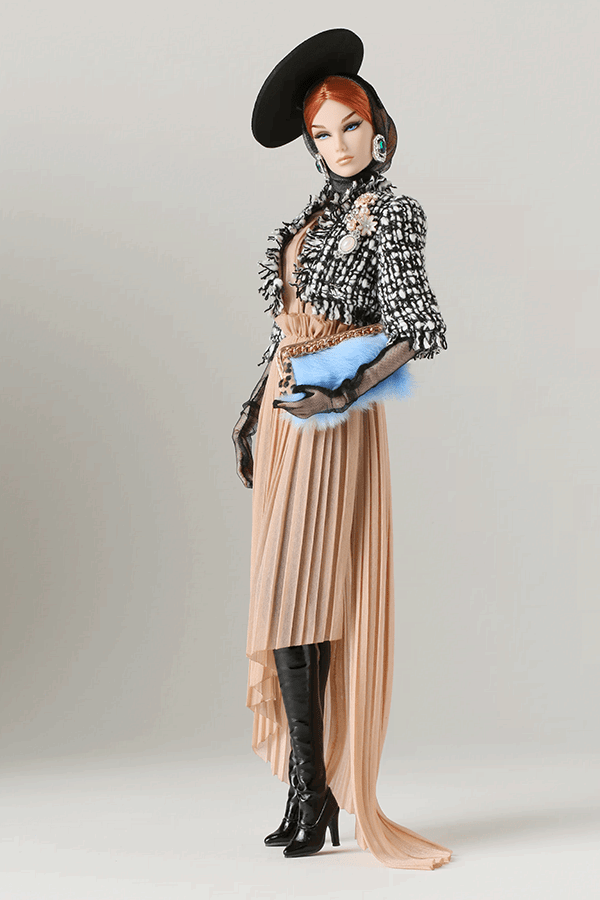 Female Icon
Dasha d'Amboise™ Dressed Doll
The elusive Dasha D'Amboise takes a break from her newfound movie career to make a rare appearance at her favorite designer's ultra-edgy fashion extravaganza. Wearing one of the most talked about looks of the House of Milkov, Dasha makes an entrance that everyone will remember!
Item: 91473
Edition size: TBD
Skin tone: Japan
Ocean Drive
Baroness Agnes Von Weiss™ Dressed Doll
When the call came that she was to urgently fly to Miami to meet with two mysterious fashion insiders to discuss a new business plan, the Baroness insisted that the meeting take place at one of Ocean Drive's most fashionable venues, because secret plan or not, La Von Weiss couldn't pass on a chance to do things in style!
And, how exactly does such an already perfectly polished lady reinvent herself for such an adventure? Easy! She reminds her favorite stylist that he owes her a favor… And voila, the hottest new threads are delivered at her penthouse before she can even ask her awestruck assistants "how do I look?" Now… if this could be enough to impress the two ladies she's about to meet with, perhaps this could mean major business for Von Weiss International!
Item: 91447
Edition size: TBD
Skin tone: FR Black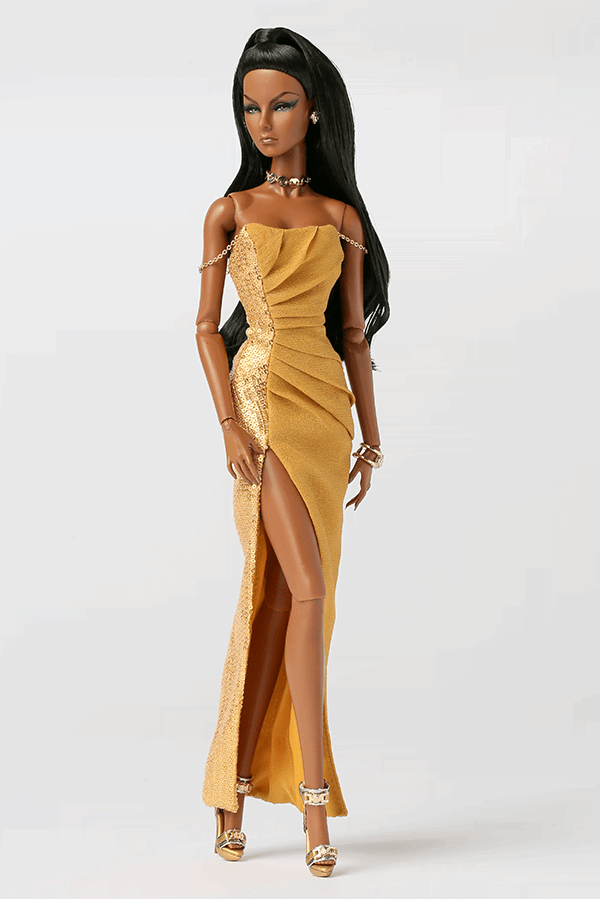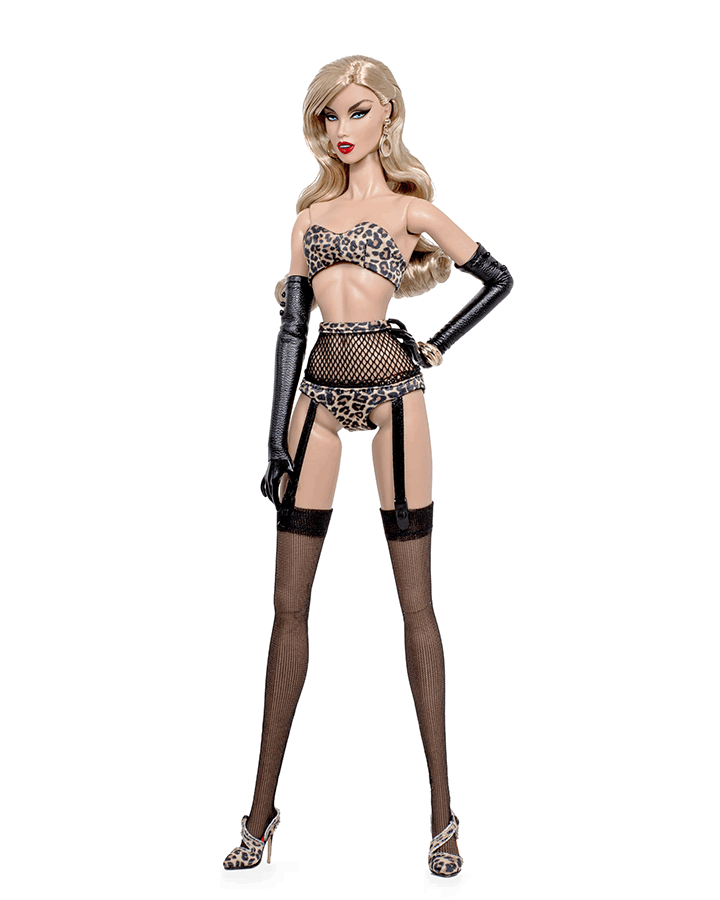 Ferocious
Kesenia Valentinova® Dressed Doll
Kesenia returns to the Fashion Royalty lineup to show us her seductive side! Modeling the latest lingerie designs, Kesenia is "the face" of Véronique Perrin's brand new ultra-glam lip wardrobe: La Lèvre par W!
Item: 91458
Edition size: 800
Skin tone: Hungarian
Make Me Blush
Natalia Fatalé™ Dressed Doll
Since they became friends again, Natalia Fatalé has appeared in a few of Véronique Perrin's high-profile ad campaigns, much to the disappointment of Perry Marino, her ex-husband and rival at Missima Cosmetics! For her latest colab with her new pal Véro, Nat has decided that it would be best if she represented the company's latest ultra-sheet finishing powder… Because as we all know, Natalia loves gold and this perfectly shaped little makeup compact complements her shining personality to a "T"!
Item: 91459
Edition size: 800
Skin tone: Japan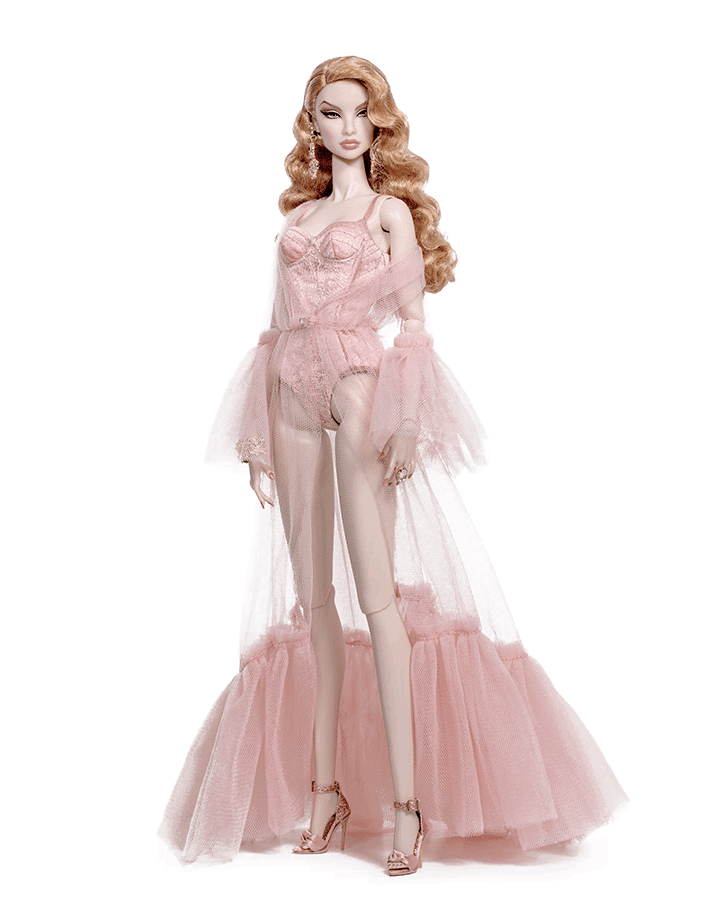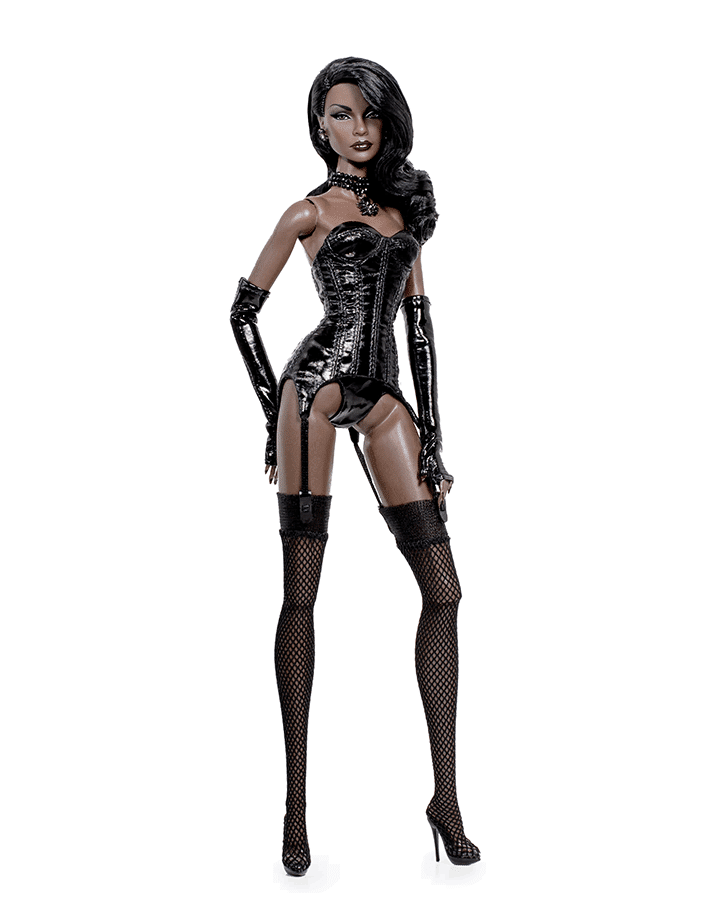 Sweet Venom
Jordan Duval® Dressed Doll
Jordan Duval is Missima's answer to W's latest product launch and what an answer she is! Bringing an edge no other model can provide to the launch of Perry Marino's latest fragrance, a seductive and potent potion that can make any man fall head over heels, Jordan's perfect attitude will grace every giant billboard on Earth sooner or later!
Item: 91460
Edition size: 750
Skin tone: Dark A-tone
French Kiss
Véronique Perrin® Dressed Doll
Vanessa Perrin is a 12.5-inch articulated vinyl doll with luscious, flowing, fully rooted hair and hand-applied eyelashes. High-glam as always, Vanessa Perrin comes with a multilayered outfit that can be worn in many ways! Includes plaid overdress with a separate slip dress underneath, high-heel ankle boots, socks, hoop earrings, a scrumptious "box" purse, a golden ring, an abstract cuff bracelet and an extra pair of hands!
Item: 91461
Edition size: TBD
Skin tone: Sunkissed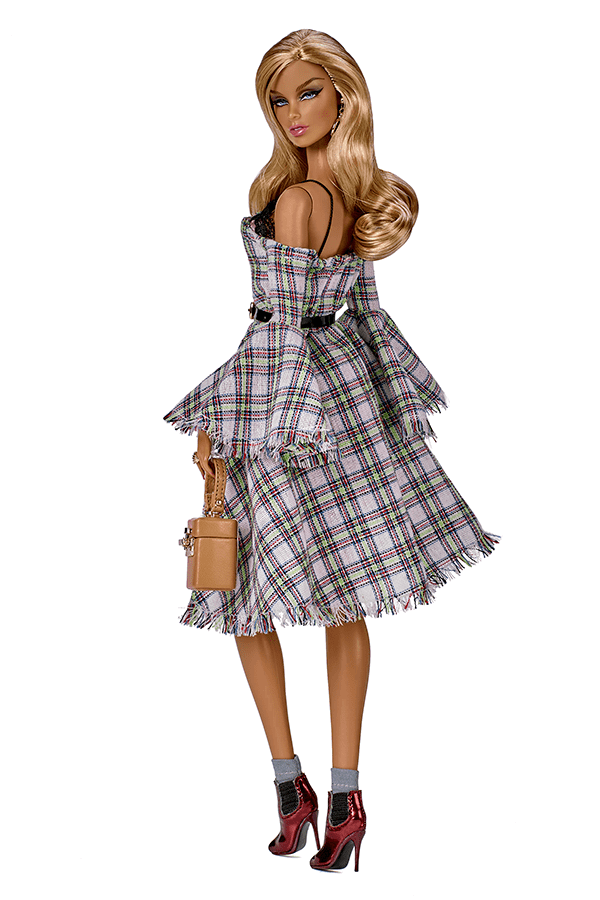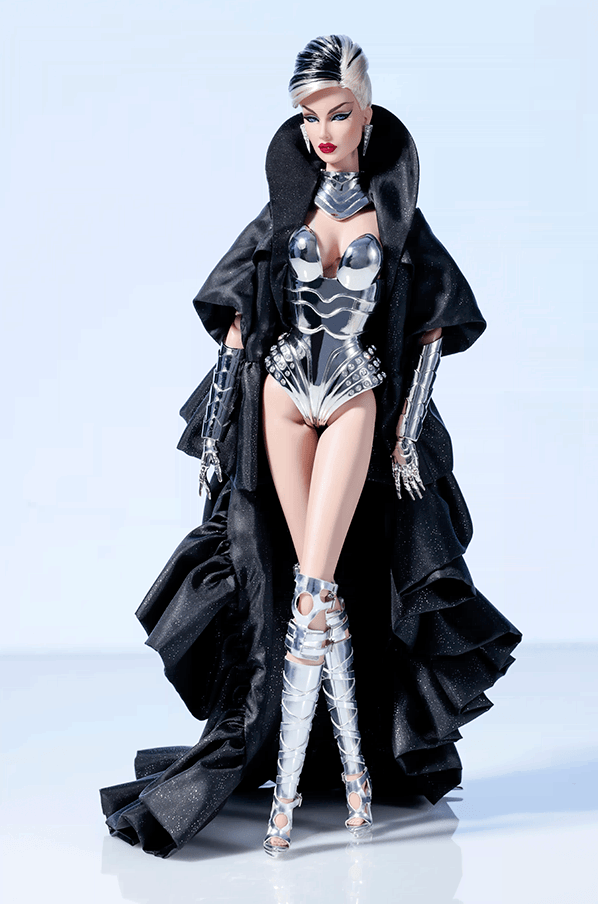 Mothership
Dania Zarr™ Doll
Item: 91462
Edition Size: TBA
Skin tone: FR White
Neo Look
Adèle Makéda® Dressed Doll
What will any smart "belle of the ball" wear in a not so distant future? Ask Miss Adèle Makéda; she will show you the way to her fully automated, robotized closet!
W Cosmetics' most forward thinking top model and influencer, hails from a place and time where the latest in chrome augmented fashion plating is all the rage! This doll also marks the most awaited return of the Nubian skin tone to the Fashion Royalty brand, back by popular demand!
Item: 91463
Edition size: 900
Skin tone: Nubian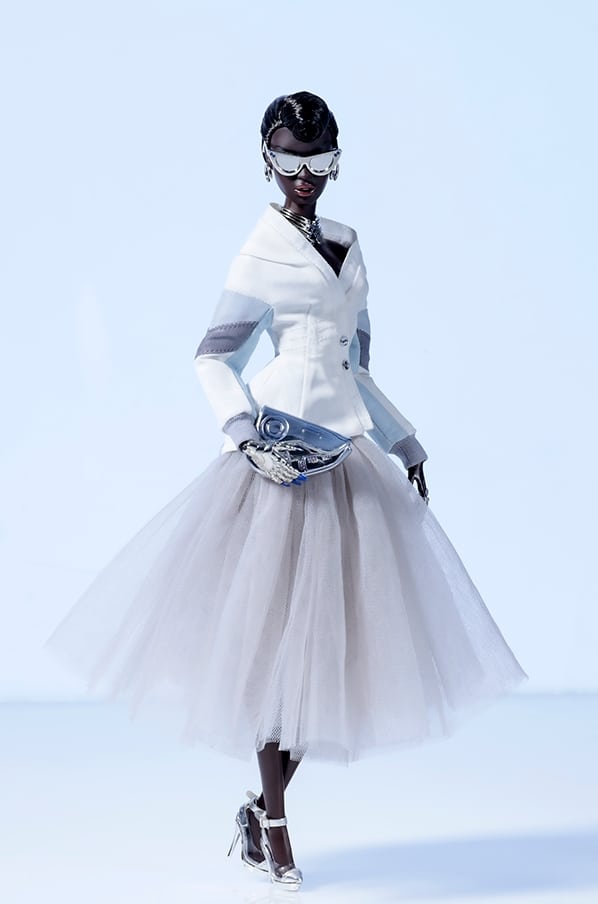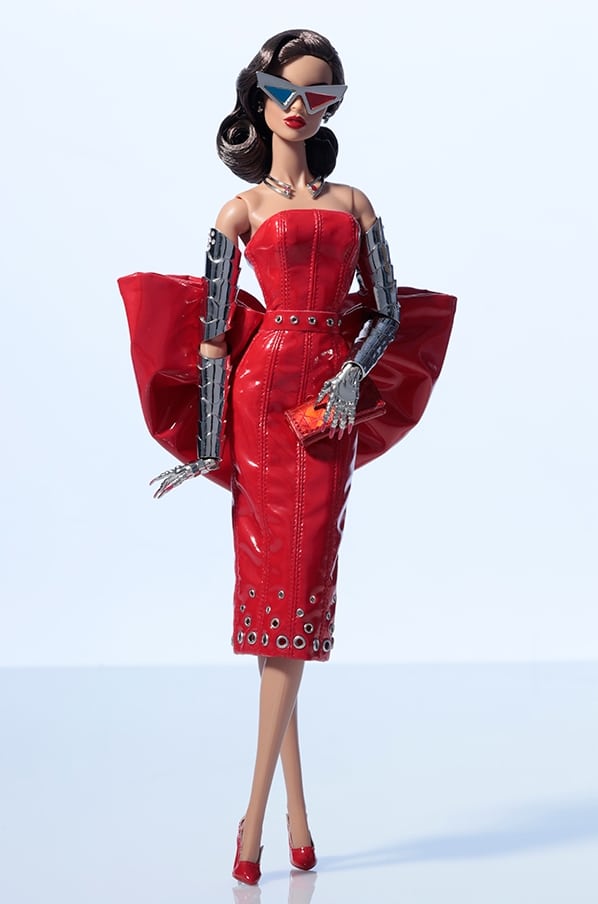 Retro Dimensional
Vanessa Perrin® Dressed Doll
Vanessa Perrin channels her inner android while wearing her most futuristic, yet ultra-modern look yet!
This incredibly detailed piece of miniature doll art features handcrafted metal parts, created to fit the Fashion Royalty body like a second skin! Every component can be easily removed for added versatility and playability!
Item: 91464
Edition size: 1000
Skin tone: Hungarian