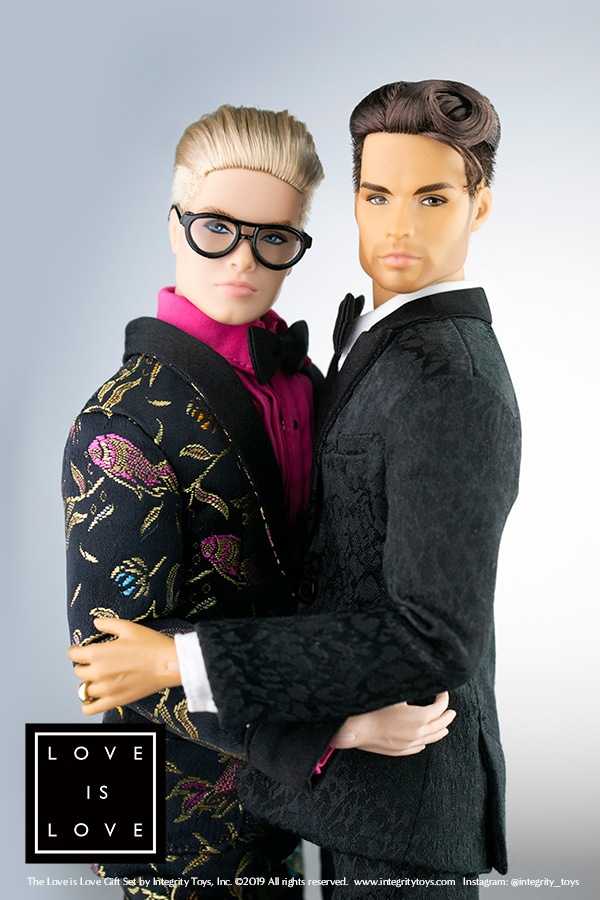 LOVE IS LOVE
Cabot Clark™ and Milo Montez™ Wedding Gift Set
Long time friends and life partners Cabot and Milo are ready to say "I Do" and you're invite! Each fashion figure wears a uniquely designed, luxurious tuxedo, shirt, bow tie and hand-made shoes. The set also comes with the boys' wedding bands and a miniature wedding invitation, as they celebrate their love and marriage. Beautifully crafted with the attention to detail that Integrity Toys is known for!
Item: 88008
Edition size: 1400
Skin tone: FR White (Cabot) and Hungarian (Milo)

Yeti For It
Tulabelle True™ Dressed Doll Mini Gift Set
Tulabelle returns to her roots after an extended trip around the world, where she sourced many cool looks for her shop and discovered tons of new trends for her friends and her to explore! The new Tulabelle is here to dazzle; discover what's in store for this fashion industry leader today! What will she do next?
Item: 88009
Edition size: 700
Skin tone: Japan