2019
Since her introduction in 2009, Poppy Parker has grown to become the sweetheart of an ever growing legion of fans who adore her sweet, groovy look and versatility! Celebrate our girl's 10th Anniversary as the most fashionable teenage model of the swinging 60s with Midnight Decadence! Created just for the occasion by Poppy Parker creator and Integrity Toys designer David Buttry, Poppy Parker is ready for a star filled evening we'll all remember for years to come! Cheers Poppy; here's to another decade!
Double Agents
Poppy Parker™ and Tina Tanaka™ Dressed Dolls Gift Set
Once they received their marching orders, Poppy Parker and Tina Tanaka stay hot on the trail of Sebina and Sebastien Havoc, the mastermind behind the Love Bomb, a powerful weapon that could topple governments all over the world!
Posing as a couple of groovy airline stewardesses on Rio Air flight 691, our pair are set for an adventure they are not going to forget!
Item: PP146
Edition size: 1000
Skin tone: FR White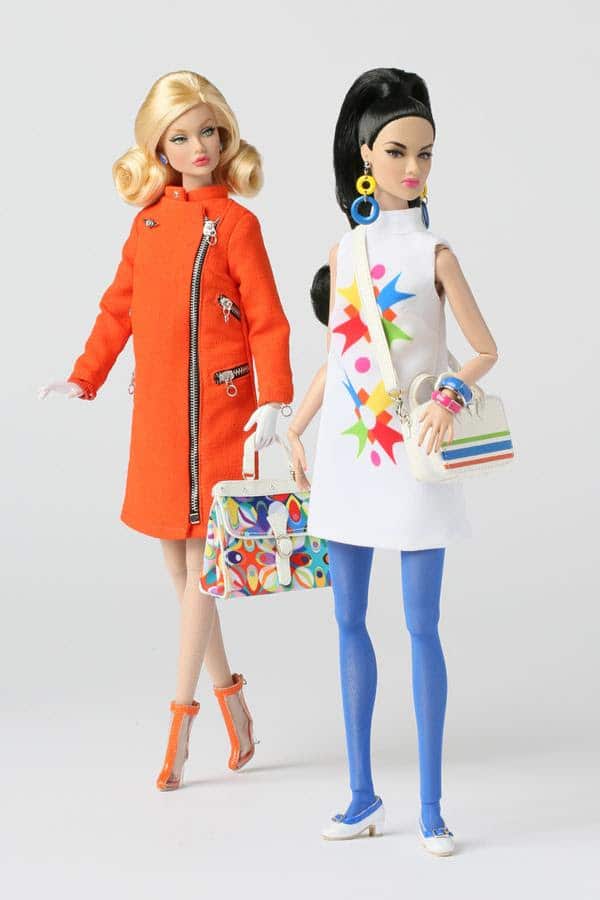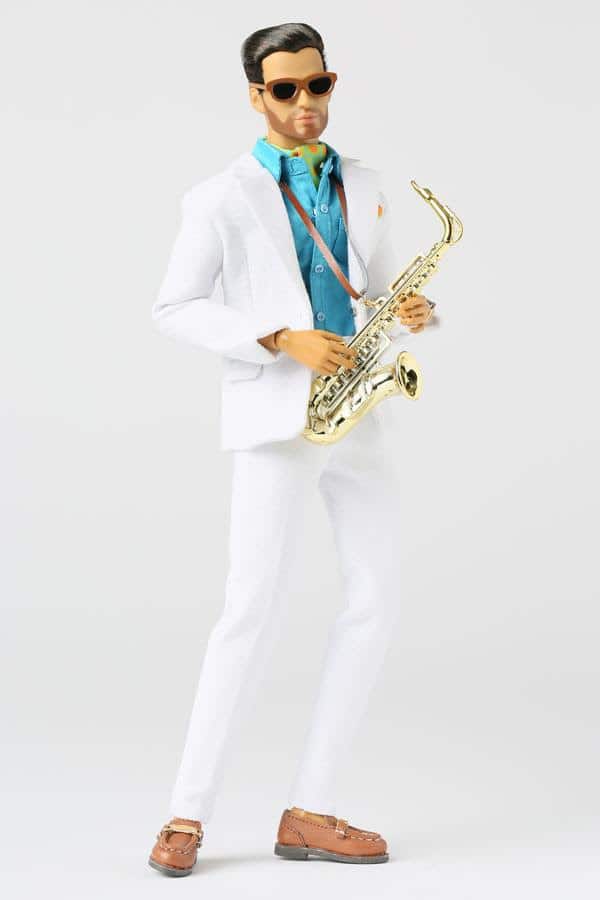 Man of Mystery
Sergio Silva™ Dressed Doll
Following secret instructions given to them by H.E.A.D.Q.U.A.R.T.E.R.S., agents Poppy Parker and Tina Tanaka set out to meet with the mysterious Sergio Silva, a foreign agent posing deep undercover as a handsome saxophone player in one of Rio's hip and happening nightclubs. To the tune of the hottest bossa nova beats of the time, our leading ladies soon discover a strong ally in Sergio, the eponymous man of mystery… Can the Mission Brazil assignment get any hotter?
Item: PP147
Edition size: 1000
Skin tone: New Hispanic
Ipanema Intrigue
Poppy Parker™ Dressed Doll
Soon after she landed, Poppy Parker went for a walk on a beach, trying to spot her "assignment" amongst hundreds of young, hot, toned beach goers to the tune of a really famous bossa nova song. But when she passes, each one goes – ooh… But she looks straight ahead, not at he (as the song goes). It doesn't take long for everyone to realize that Poppy Parker really is "The Girl From Ipanema"!
Item: PP148
Edition size: 1000
Skin tone: New Hispanic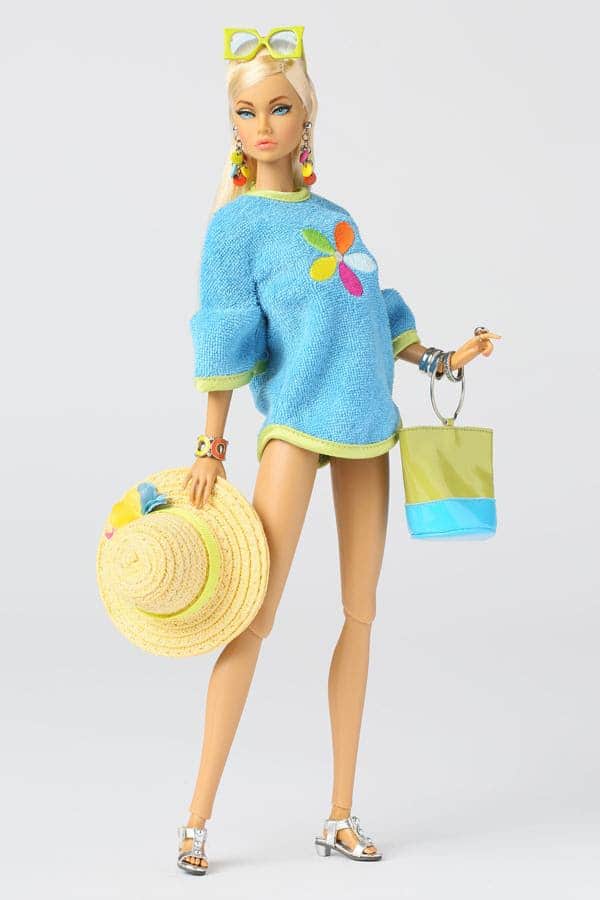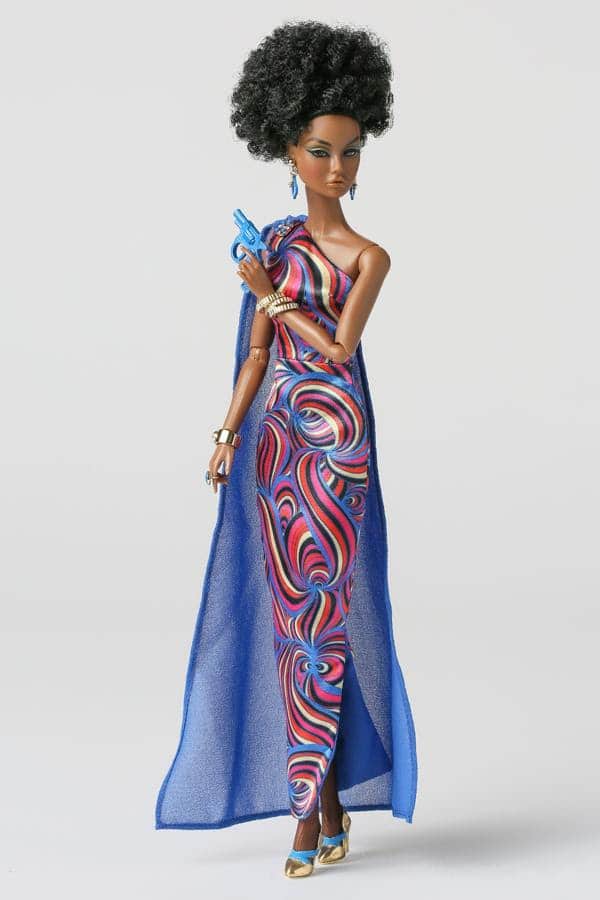 Rendez-Vous in Rio
Poppy Parker™ Dressed Doll
Secret agent Poppy Parker dons her most sophisticated look for the big finale with her enemies, Sabina and Sebastian Havoc! Invited to a soirée at the Canadian Embassy in Rio, our girl Poppy immediately spots the evil duo in the crowd and alerts Sergio and Tina who move in on her position with the local police. A crazy chase in the streets of Rio follows and the Havocs are finally put away for good. The final scene of the movie unveils a gorgeous sunset over Rio De Janeiro as Poppy and Sergio kiss passionately. The end?
Item: PP149
Edition size: 1000
Skin tone: A-Tone
Bossa Nova Beauty
Poppy Parker™ Dressed Doll
As our story opens, Poppy Parker, in her role as special agent Lotta Danger, is seen on stage singing one of the most memorable versions of The Girl From Ipanema in the entire history of bossa nova. As she steps down from her set to
thunderous applause, she immediately signals her local contacts, the time for the secret rendez-vous is now! Poppy comes dressed in an elaborately embroidered gown and includes jewelry, golden kitten heels, a purse and a newly designed standup microphone. A special themed package was created just for this collection, too, setting the tone for
the totally groovy saga on the horizon!
Item: PP150
Edition size: TBD
Skin tone: Hungarian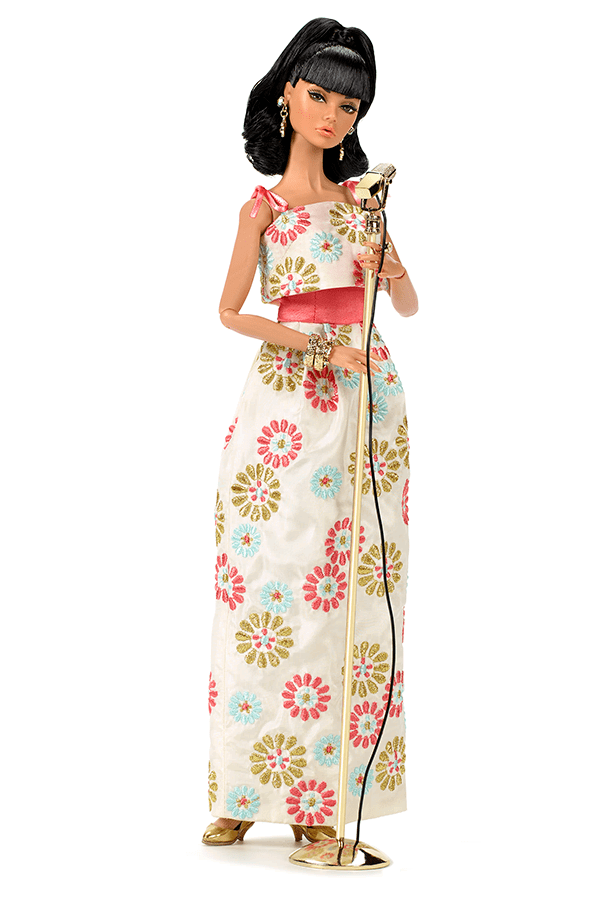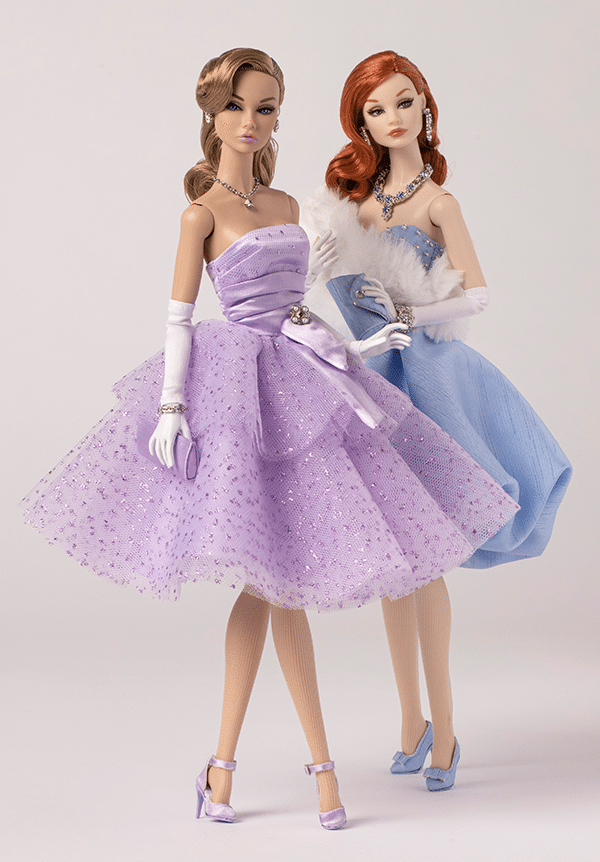 Friend or Foe
Poppy Parker™ and Ginger Gilroy™ Gift Set
When you are the most famous teen models in America, what better than a little friendly competition to keep you on your toes? Which friend will get the guy? Which gal will be the homecoming queen? Who will land the cover of Miss Teen? To outsiders looking in, their rivalry is the stuff of legends, but in reality, for best friends Poppy Parker and Ginger Gilroy, it's all a game and it's all in good fun!
A long time in the making, the "Friend or Foe" gift set marks the debut of one of the most awaited characters in Integrity Toys' history, Ginger Gilroy! With her scrumptious look and adorable smile, Ginger is sure to become the perfect companion to our beautiful gal Poppy!
Item: PP151
Edition size: TBD
Skin tone: FR White (Poppy) and Cream (Ginger)
Midnight Decadence
Poppy Parker™ Dressed Doll
2019 W Club Exclusive
Item: PP152
Edition size: TBD
Skin tone: FR White