Pretty Bird
Poppy Parker™ Dressed Doll
Poppy Parker has landed in London. She's only here for a few days as she shoots a fashion magazine editorial for British designer Queenie Quart. Known for her young and kicky designs, Queenie is at the top of her game and every young Brit wants to wear her clothing. Now, she wants to make her brand known across the pond and Poppy is the perfect choice to model the collection inspired by British schoolgirls! Pretty Bird Poppy Parker is one the three official 2020 W Club exclusive upgrade dolls!
Item: PP178
Edition size: TBD
Skin tone: FR White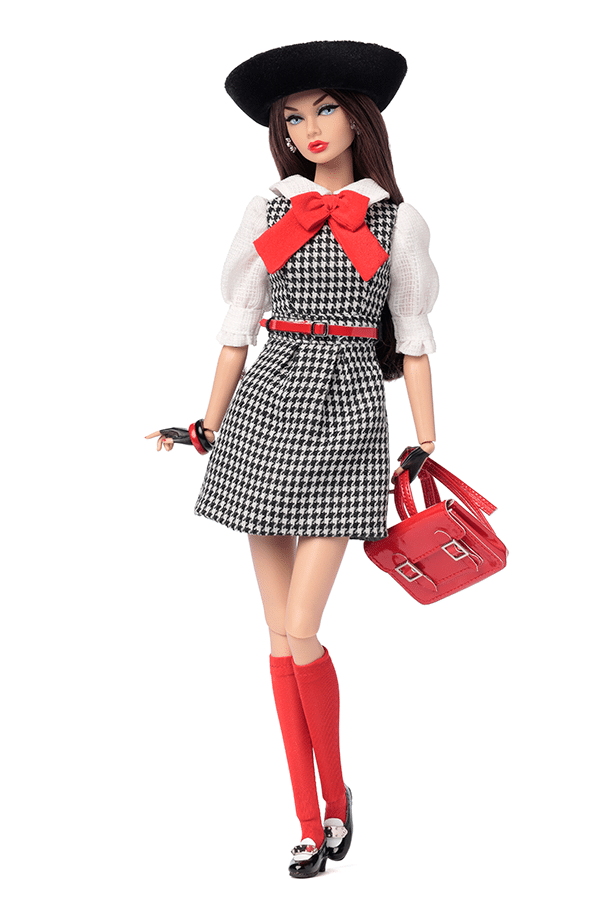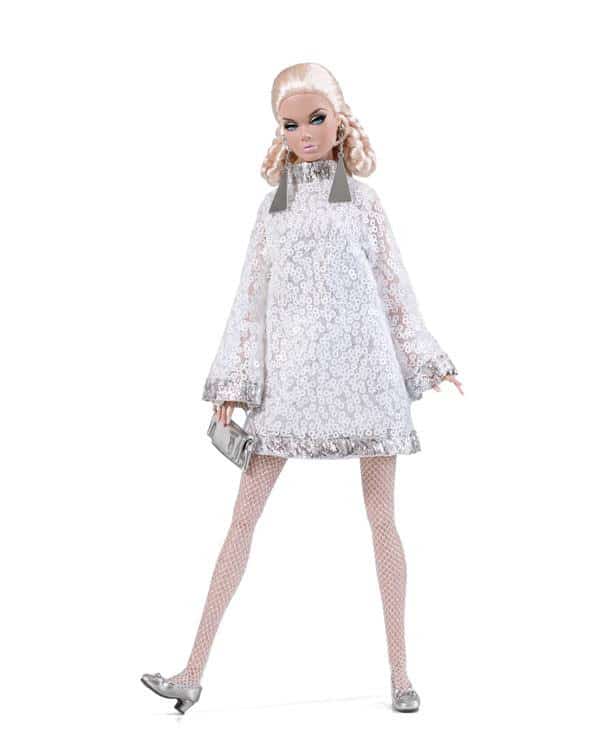 Tokyo Twilight
Poppy Parker™ Dressed Doll
For the first stop in her fabulous journey around the globe, Poppy lands in Tokyo, her heart filled with anticipation! She is soon greeted by representatives of the famous Japanese fashion brand, MIKO, who hired the teenage superstar as the lead model for their highly anticipated campaign promoting their new line: CLONE. This adventure will also take her to Osaka to shoot part of the campaign at the Japan World's Fair '70. What a trip!
Item: 77179
Edition size: 1000
Skin tone: FR White
Hello, New York!
Poppy Parker™ Dressed Doll
Where better to start a worldwide modeling tour than on your adopted home turf? Always the New Yorker at heart, Poppy could feel the electricity in the air as she just finished shooting her last magazine cover a few minutes before rushing off to John F. Kennedy Airport to embark on her great modeling trip around the world! "-Poppy, where are you going?!", "-Poppy!! Look here Poppy!", "-Smile for the Camera! Poppy!", "-We love you Poppy!", clamored reporters and fans alike who surprised her at the gate! Click! Click! Flash!… A few mysterious smiles and a quick wink of her beautiful eye later, fans cheered as she disappeared down the walkway, all set for her next thrilling adventure!
Item: 77180
Edition size: 1000
Skin tone: FR White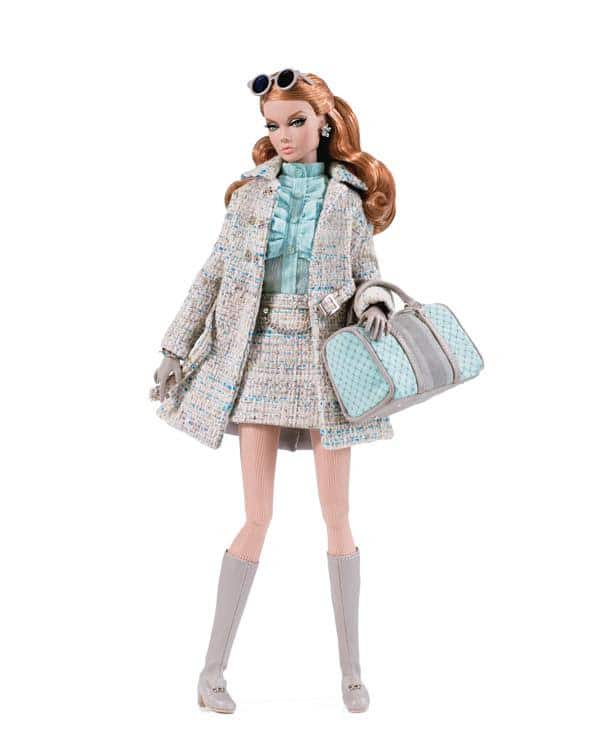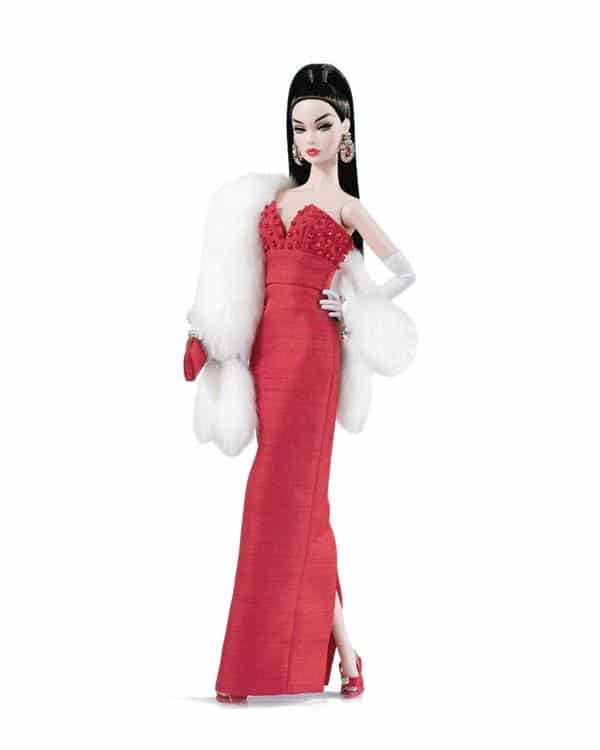 Sizzling in Paris
Poppy Parker™ Dressed Doll
When the Maison De La Haute Couture De Paris calls and invites you to be the guest of honor at the most important fashion gala of the season, a gal just can't say no! What could be better than this, you may ask? Moments before she boarded her flight to the city of lights, one of Paris' top stylists called and told her that he would be honored to take care of her various looks for the evening… Everything on the house! Ooh la la! Nothing but the best for Miss Poppy! Oui Oui!
Item: 77181
Edition size: 1000
Skin tone: Cream
Mad for Milan
Poppy Parker™ Dressed Doll
A little bit of work mixed with a lot of fun is how Poppy is spending her time in Milan. After checking out some of the new fashion collections, Poppy takes in the sights of Milan's famous shopping and architecture. It feels like her second home. She's Mad for Milan!
Item: 77182
Edition size: 1000
Skin tone: Sun Kissed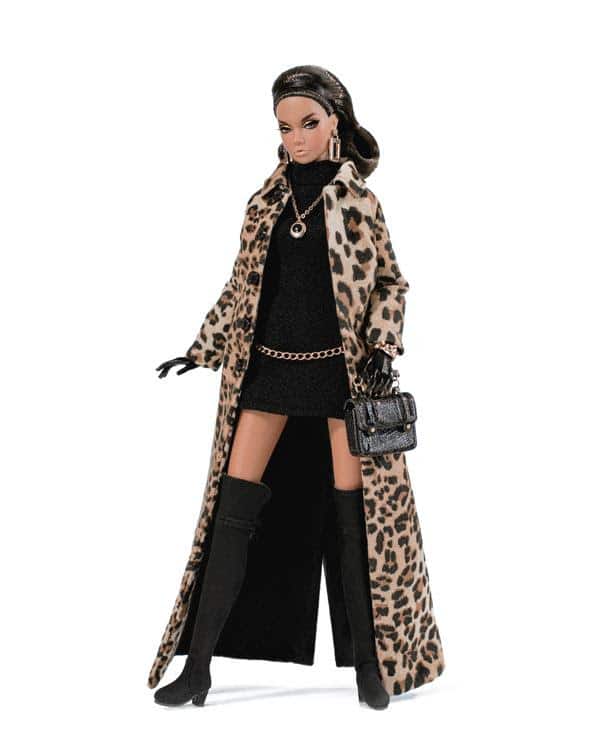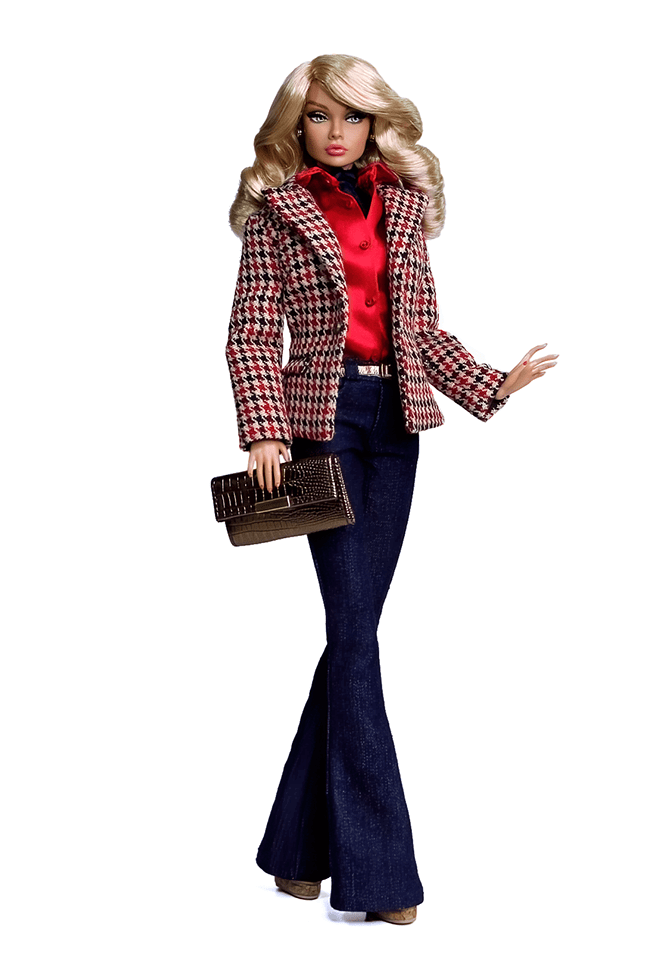 Undercover Angel
Poppy Parker™ Dressed Doll
As the love affair between Poppy Parker and her fans grew well into the 1970s, Ms. Parker's career naturally morphed from teenage model to TV superstar! Her incredible screen presence naturally made her a household name worldwide, as she became the queen of prime time TV!
As the decade moved along, our star was cast in a new, revolutionary, totally glamorous, prime time drama that would become one of those breakthrough career defining moments, making her a household name everywhere on Earth! Seen here wearing two of the most memorable looks of the series, Poppy Parker broke new boundaries as an "Undercover Angel" and her powerful performance left an undeniable mark on television history, one that her adoring fans still rave about some 50 years later!
Item: 77187
Edition size: TBD
Skin tone: Hungarian
Sugar & Spice
Poppy Parker™ Duo-Doll Gift Set
Poppy has been over the moon since she was cast to be in a wild and fun history of fashion pictorial called "Sugar & Spice" for Mod Miss magazine. The six current top teen models in the country were chosen to represent each decade of this century, and she was selected to wear fashions from the 1950s. Poppy was much more comfortable creating her good girl look but thought she did a great job with her saucier look, as well. Everyone agreed that her pictures were the perfect combination of "Sugar & Spice" and everything nice!
Item: 77188
Edition size: TBD
Skin tone: FR White (Both Dolls)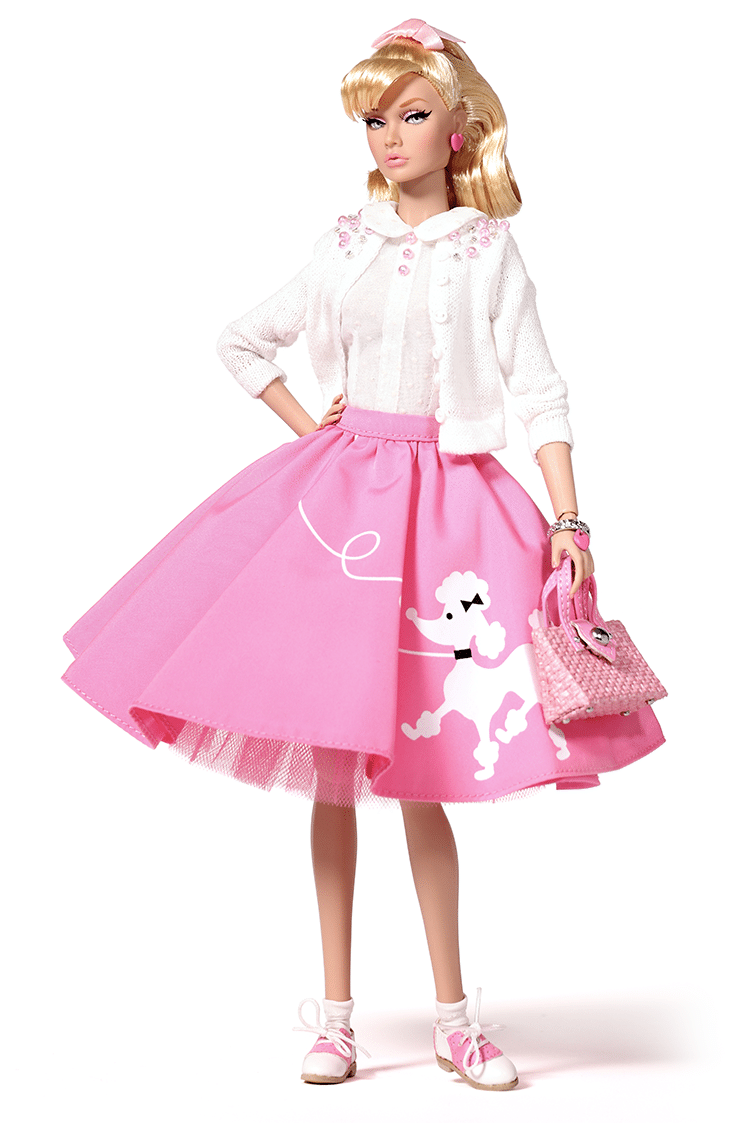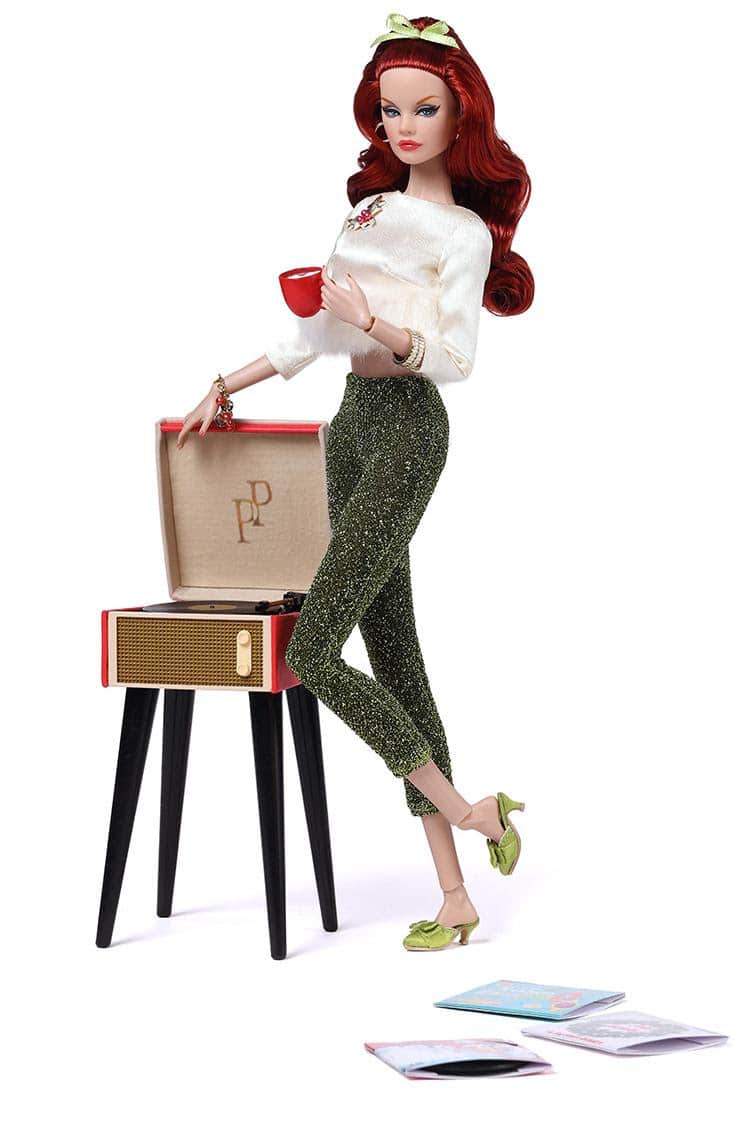 Ginger & Cinnamon: Holiday At Home
Ginger Gilroy™ Dressed Doll Gift Set
What better way to celebrate the holiday season than to relax at home listening to holiday classics while sipping hot cocoa with your best friend on a cold winter night? Ginger's got it all figured out and her adorable canine companion, Cinnamon, could not be happier to spend some lovely quality time with her favorite human in the world!
This fantastic gift set features the awaited return of Poppy Parker's frenemy Ginger Gilroy, along with absolutely adorable accessories that you will not want to miss for your collection!
Item: 77194
Edition size: TBD
Skin tone: FR White
Enlightened in India
Poppy Parker™ Dressed Doll
On her way to complete her incredible world tour, Poppy Parker's travels take her to Mumbai, where she and her friends meet with famous celebrity yogi Mahara Mahir to discuss the finer points of philosophy and spirituality. A highly publicized piece of 1960's history, that faithful meeting started a trend that contributed to the birth of the Peace And Love movement across the world!
Item: 77199
Edition size: TBD
Skin tone: FR White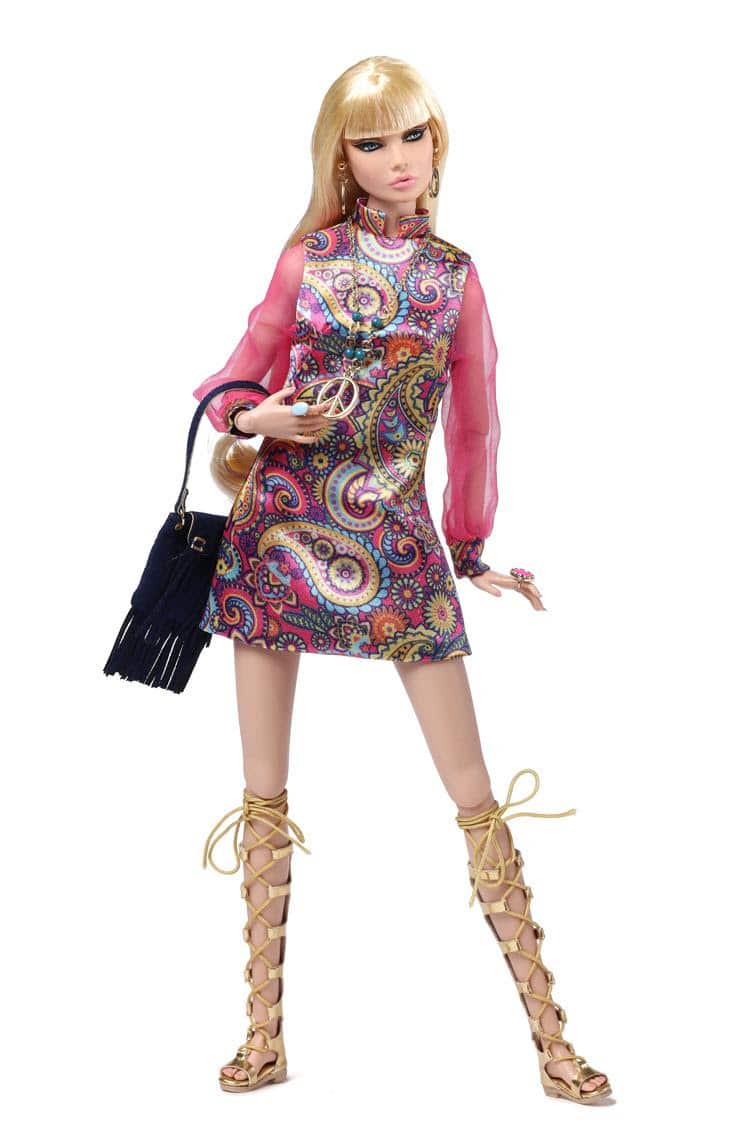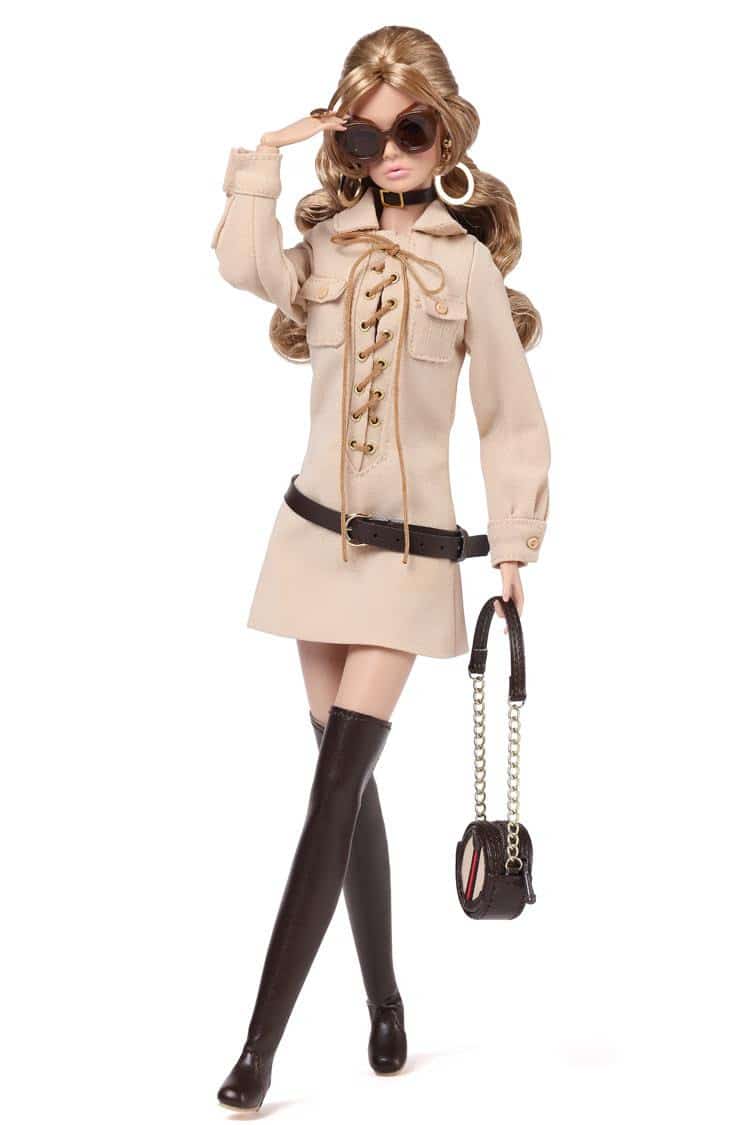 Outback Walkabout
Poppy Parker™ Dressed Doll
Invited to go on a personalized guided tour of some of the most remote regions of the Australian outback by the ministry of tourism to help promote travel in this remote part of the globe, our girl Poppy Parker could not be more delighted to have finally landed in Sydney! Looking fabulous as she is greeted by the local press, as they say Down Under; "No worries, mate, she'll be right!"
Item: 77200
Edition size: 1200
Skin tone: FR White