Pink Lemonade
Poppy Parker™ Dressed Doll
Poppy is in Palm Springs at one of the most posh events of the year, The Pink Lemonade Social. Not only is Poppy attending, but as a favor of the hostess, local fashion designer Lovey Lowell, she is modeling a custom ensemble made just for the occasion.
With her wide brimmed pink hat and bold lemon print dress, all eyes will be on Poppy. She's the pink of perfection! Pink Lemonade Poppy Parker is one the three official 2021 W Club exclusive upgrade dolls!
Item: 77209
Edition size: TBD
Skin tone: Japan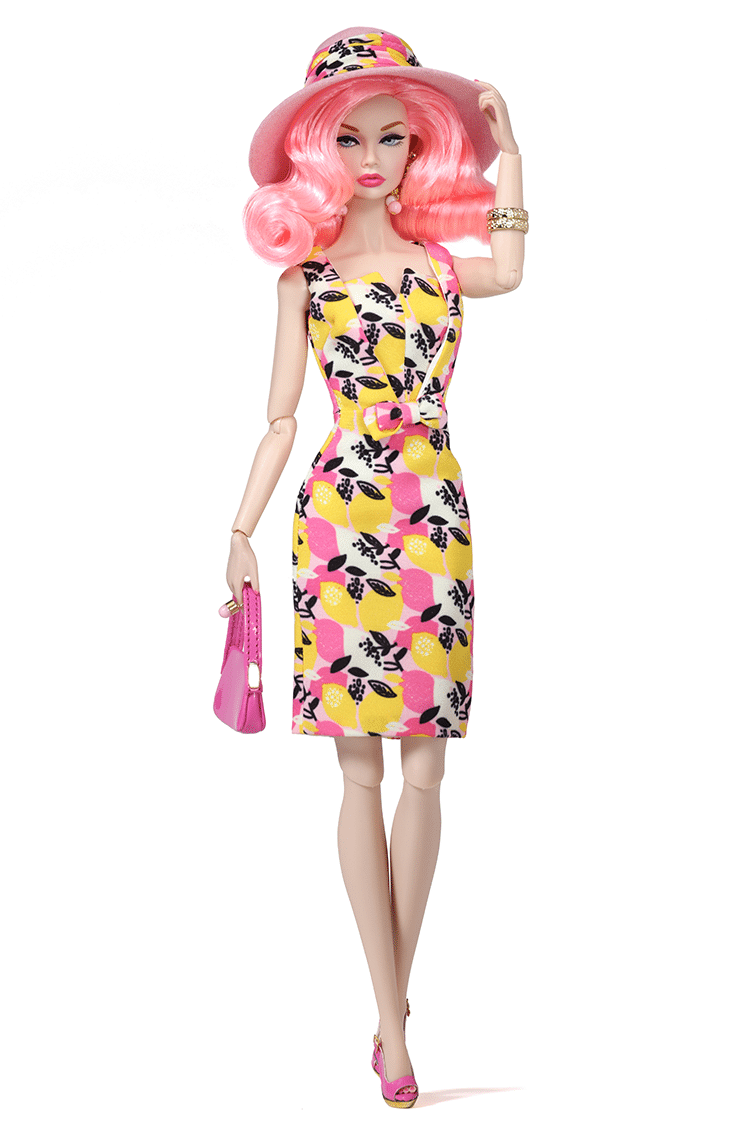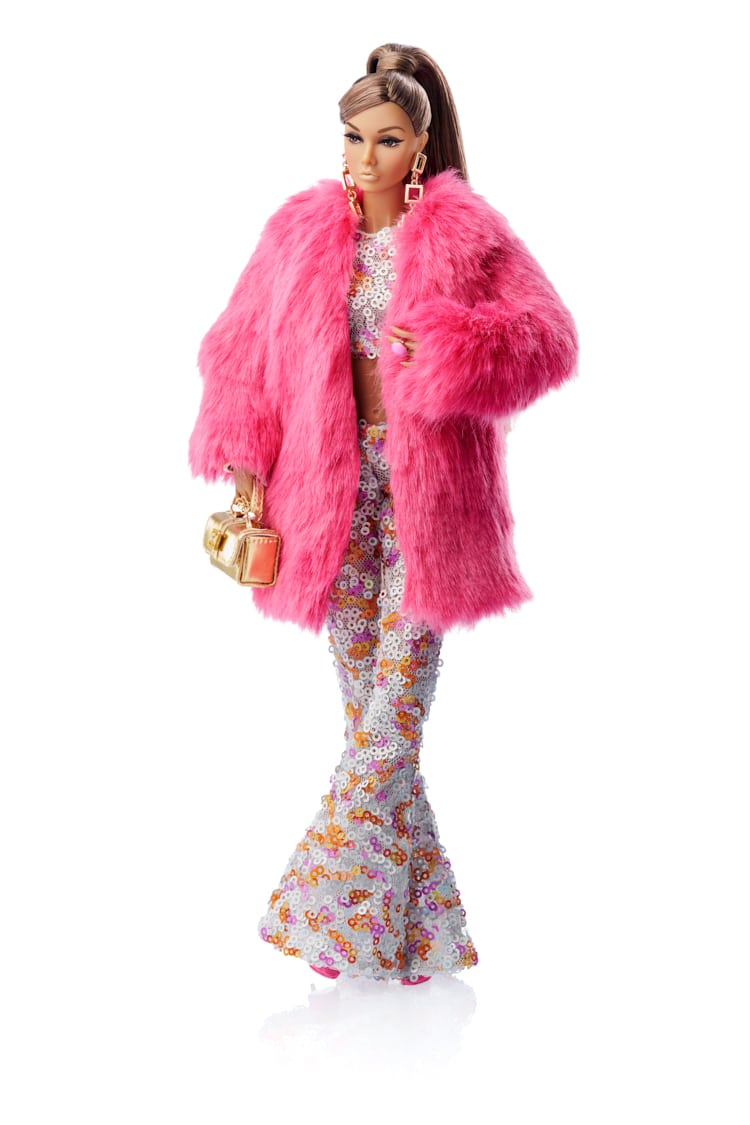 Desert Dazzler
Poppy Parker™ Dressed Doll
Poppy Parker is on her way to Jilly's, one of the swankiest nightclubs in town. Her publicist just called and told Poppy that young singing sensation Bobby Bertino is there and wants to get his picture with her. Poppy had heard that Palm Springs gets cool after dark, so she slipped into her most eye-catching fashion, and her pink faux fur coat, and dashed out to meet one of her favorite stars looking like a glamorous Desert Dazzler. This doll was exclusive to 2021 W Club members only!
Item: 77210
Edition size: TBD
Skin tone: Sunkissed
Resort Ready
Poppy Parker™ Dressed Doll
Poppy Parker has just arrived in Palm Springs and can't wait to check out the sights, starting with exploring the grounds where she is staying at the Palmer Hotel. Ice bucket in hand, she strolls down to the pool hoping to spot a movie star or two, but everyone there seems to think that she's the most camera-ready person at the resort!
Item: 77211
Edition size: TBD
Skin tone: Dark A-Tone