2016
Are You Ready For The Edge?
A New Trendsetting Powerhouse!
Tulabelle has just been asked to join a creative fashion collective. Artists, models, photographers, stylists and all-around fashion insiders work together as a one-stop creative powerhouse to influence the fashion world. Tulabelle couldn't be more excited to work with such a varied and talented group of individuals of all ages. The place works like a well-oiled machine and lives up to its name… THE INDUSTRY!
THE INDUSTRY is the brainchild of Poppy Parker creator David Buttry! We are pleased to announce the introduction of the first 12-inch Tulabelle doll in the series, Lady Stardust! The Lady Stardust doll is offered in a super-limited introductory edition size of 500 pieces only and marks the debut of a brand new, ultra-versatile body.
Later, you'll get to meet more of Tulabelle's friends who work for THE INDUSTRY. They will have their own take on style, a lighthearted street-influenced collection with a mix of vintage and new. So, get ready for a lot of fun and more fashion adventures! We are excited about this new line and we hope you will be, too!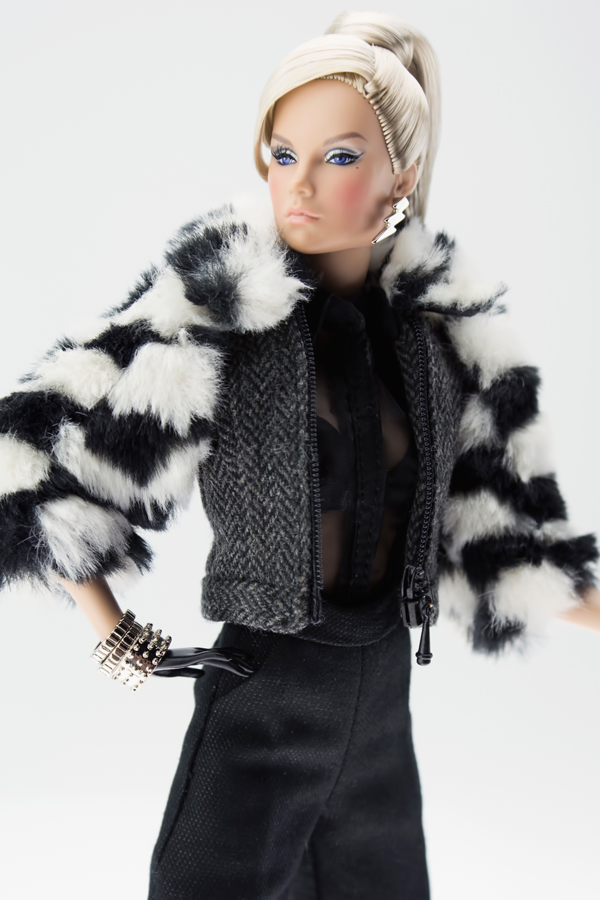 Lady Stardust
Tulabelle True™ Dressed Doll
As a writer, fashion influencer, muse, granddaughter of a fashion legend and in-demand "it girl" at events, Tulabelle was just assigned to write about the new bad boy of fashion and she was dressed to impress. After an hour of serious debate, she decided that she was in a glam rock mood today. On went the vintage 70s gaucho pants, new designer platform boots, sheer chiffon blouse and her favorite crazy black and white striped "fur" trimmed coat. A silver clutch, studded bracelets and her thunderbolt earrings complete the vibe. "There! Glam Rock chic with a subtle edge; I'm ready to take him on now!".
Item: 88001
Edition size: 500
You Better Werk!
Tulabelle True™ Dressed Doll
Tulabelle is a fashionista in her own unique way and she loves to play with fashion like no one else!
This fabulous gift set is designed in three separate parts and includes different looks that will be completed by the end of the SUPERMODEL convention weekend!
Tulabelle is a 12-inch fully articulated fashion doll with thick, luscious rooted hair and hand-applied eyelashes.
Item: 88007
Edition size: 500